Equinox Boogie 2018 – Info Bulletin #3 (19 Sept.)
Wednesday, September 19, 2018
News Flash!
Early Bird Option closes in ten days (on the 30th Sept.)! Book here now.
New coach & Freefly photographer announced: Sébastien Chambet! See all coaches profiles here.
More prize sponsors for the raffles confirmed: Intrudair is on board! Find all sponsors here. The APF Fi Fund is proudly supporting this event.
Sunpath Products will be on site with a stall and is throwing in 2x 20% off vouchers for the raffles!
Sydney Skydivers will have their Super Caravan here as of the 28th September for the Aussie BigWays Premier event, and it will be back at Toogs in time for Equinox.
Get Current Pre-Nox Learning Curve Camp starts Monday 15th of October – no rego fees!
---
Everything else you wanted to know…
All the boxes are ticked, all major disciplines are covered and in the hands of talented and capable people, and the Party is organised!
Planes
SYDNEY SKYDIVERS will have a Super Caravan at the Equinox. This three aircraft capability will provide virtually unlimited lift capacity so there won't be anybody waiting for loads. It also means bigger Bigways if we are up for it?
---
Coaches
Mason Corby heads up a contingent of keen, experienced Freefly coaches who will be attending to every discipline, level and form of Freefly skydiving, including Vince Cotte, Tayne Farrant, and – NEWS FLASH!: Sebastien Chambet.
Paul Osborne and Ben Nordkamp will be organizing all the Rel Workers with Paul looking after the Star Cresters and feeding the graduates on to Ben for the bigger ways.
Scott Paterson and Woody Smart, with Chris Byrnes and Luke Rogers will handle all the Wingsuiting – records please!!
---
Star Crests…
OTHER BIG NEWS: As mentioned previously Paul Osborne will be organizing Star Crest loads with Marco flying camera. Paul intends getting people up to a good RW level to feed new Star Cresters to Ben Nordkamp's Bigway groups.
The BIG NEWS is that experienced RW jumpers filling the base for the Star Cresters, (and do a good job) will get a $15 refund voucher from Paul so their jumps will end up $30 each. That is good Big News, and it's thanks to the SQPC and the APF, and Paul.
---
WORLD PARACHUTE CHAMPIONSHIP NEWS
Teams are training hard for the WPC this month. The Aussie Bigways Group, 90 plus RW jumpers, all arrive on Friday 28th September for the Aussie Bigways Premier Event 2018 with Larry Henderson and stay through to the following Friday. Sydney Skydivers will have their Super Caravan here to cater for all Teams who will be training here when the Bigways arrive and take over. So, any Teams who want to train at Toogoolawah will be catered for all through September.
---
Pre-Nox Learning Curve Camp
Prior to the start of Equinox early arrivals will be catered for. The drop zone will be having a Learning Curve Camp the full week beforehand. Our regular Ramblers coaches will be here to assist. There are no rego fees, just normal dz rates and activities. Everybody is welcome to come along and warm up for the Nox. You can join the Pre-Nox LCC event on Facebook.
---
Early Birds Registration
Registration is still happening, don't miss out, get in quick!
If you pay for full registration by the 30th September you will receive a free Equinox jump ticket. You will also go in a raffle draw for 5 jump tickets.
If you take up the Early Bird Registration 15 jump Package you not only get a free jump ticket and entry into the first 5 jump raffle, you will also get a free Equinox T-shirt and go in a second raffle for an extra 5 jump tickets. The winner could end up with a free T-shirt and 11 free jump tickets!
Please note: This is a closed event for registered jumpers only, partner rego applies, everybody needs ID.
The general public is invited to visit from 8am – 5pm. Evening entertainment is for registered jumpers and their partners only.
---
Manifest & Meet and Greet – Day 1
Manifest for Equinox will open at 8.00am on Saturday and people with jump tickets can start jumping straight away. There will be "Meet and Greet" and DZ briefs with Coaches and other Ramblers staff happening during the first day.
Jumpers Checklist
Make sure you are current member of APF, join before you get there
Get your gear checked (gear hire is limited, bookings essential!)
Get the offical DZ briefing and familiarise yourself with the landing area.
Fill out Indemnity Form (needs tick for gear check & briefing)
Get your event wristband and name tag (with jump tickets if pre-ordered)
Get your goodie bag
Go Jump! Have fun, be safe.
At 5.00pm the official Opening Ceremony will take place with a mass flag jump display, speeches from important people and the music.
On Saturday evening straight after dinner there will be a formal Meet & Greet and introduction of all Coaches and Staff. This will be followed by our first raffle draw, the Day Tape and music from Kylie until lights out. And don't forget the bonfire!
---
Night Jumps
As usual Equinox means Full Moon which means Night Jumps. There will be a full moon on the night of Thursday 25th. On Tuesday afternoon at 4.30pm Ben and Doyley will be conducting the (one and only) 1st Night Jump Course prior to post sunset night sorties. There are 3 formal solo training jumps in the Course. The Course ($30) + 1 jump ($50) cost $80.
Night jumps will continue after sunset on Wednesday and Thursday nights. You will need a minimum 3 torches, an illuminated altimeter and preferably a light coloured jumpsuit. Jumpers with night jump qualifications can also jump every night jump night. Regular night jumps are from 12,000' maximum and cost $50.
---
Skysounds & Entertainment
This year's Equinox entertainment activities will be terrific. Every afternoon at 4.30pm there will be cocktails and live music at the Calypso Bar by the pool.
Kylie Cowling has organised a lineup of talented musicians and performers to keep us all dancing and laughing every night. Each evening's entertainment will be slightly different and includes rock, reggae, burlesque, a dance party, jam session and comedy.
Already confirmed: The Amanda Emblem Experiment, The On Fires, Kill Pill, Pepper Jane, The Smashed Crabs, StandUp Comedian Gary Bradbury, Riff Raiders, Skye Marsh, and Bear + many more still to be announced!
Red Faces Talent night is Friday night. Get your act together! Awesome prizes up for grabs!
Saturday night will be our climatic End of Nox Concert ("Equinox Rocks").
Every evening after dinner we will have our fabulous raffles, you'll only have 10 seconds to claim you prize, and the prizes are fabulous! Gotta be in it to win it! Thanks to our Sponsors who have come on board with some great prizes: Parachutes Australia, Airtec (Cypres), Cookie Composites, Larsen & Brusgaard, Sunpath Products, Intrudair, Australian Skydiver Magazine (ASM), Job Connect, Corporate & Group Xperiences, LVN, and  Australia Zoo. More to be announced soon!
After the raffles Elad and Ryan are back by popular demand to put on the famous for fun Equinox Day Tape, every night.
Program of events coming soon. Check out the Skysounds Facebook page for updates.
Please note: The bar closes at midnight.
---
Catering
We will have a professional catering team! Brendan Saunders will be in charge of the kitchen. Full catering service including Breakfast, Lunch & Dinner by the professional team, which you might know from Rel Week.
You can pre-purchase the Equinox Dinner Meal Deal and receive a discount if you purchase all your dinners at once. See Brendan's catering information, including the menu on the official Equinox Boogie event page or join his Equinox Dinner Meal Deal Facebook event page.
---
Visit the official Equinox event webpage
For the main event info go to our Equinox Boogie Event webpage which includes registration info & link, coaches photos & info, catering info, menu & booking link, Skysounds line-up of bands & Bios, and Raffle Sponsors logos & links.
---
Volunteers please?
We are still looking for volunteers to help out with off DZ pick-ups, lifts to/from the airport, and other tasks to help the event running smoothly. Please contact David McEvoy on 07 5423 1159 or email dave@ramblers.com.au, your help is much appreciated.
---
Organise your accommodation
On-site accommodation is booked out for the event (Bunkhouse, Cabins, Motel rooms). Camping is free during the Boogie. Powered camp sites are $20/day or $50 for the duration of the event. Spaces are limited, you can book your powered camp site together with your Boogie registration, otherwise please contact manifest on 07 5423 1159.
Local accommodation options:
Toogoolawah Hotel  – 07 5423 1314
Exchange Hotel  – 07 5423 1151
Toogoolawah Motel – 07 5423 2474
Other options: Local Farm Stays, Harlin Hotel/Motel, Mobile Home rentals.
---
So there you have it. EQUINOX. Equal day, equal night. Quality jumping every day, bonfire and party every night – for 8 days and 8 nights.
EQUINOX & RAMBLERS DZ …….Famous For Fun!
See you in October.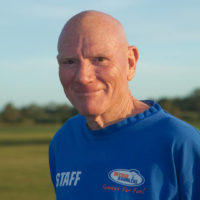 ---
Housekeeping Notes
You MUST register at the Manifest Office and pay your due fees. If you are staying more than 3 nights, and you have paid the appropriate fees.
Please keep the Drop Zone clean! RUBBISH: If you carried it in, then you can carry it out. You MUST take whatever rubbish you bring to the DZ away with you.
PLEASE use our refuse containers as directed.
We have bins for RUBBISH, CANS, GLASS, PLASTIC BOTTLES, and a SCRAP METAL STATION. ALL RUBBISH must be secured and bagged.
NO DOGS allowed on the Drop Zone.
The Drop Zone showers are coin operated and cost $2 for 6 minutes ($2 coins only).
The laundry has a coin operated washer (4x $1 coins), and drier (3x $1 coins).
Our Drop Zone uses septic sewerage system. Do not flush wipes down the toilet. LADIES please NOTE: Do not flush Sanitary items down the toilet, use bins provided.
Ramblers Drop Zone is a NON-SMOKING Drop Zone. Smoking is prohibited anywhere in the general DZ activities area, even at the fire 24/7.
Our Drop Zone has a LICENCED BAR. 
Liquor Licensing Laws for our licence STIPULATES:
NO GLASS in the POOL area
NO GLASS away from the immediate BAR area
ALCOHOL is NOT permitted to be brought on to the Drop Zone licensed area.
PLEASE ensure you comply with these requirements and HAVE A GREAT STAY!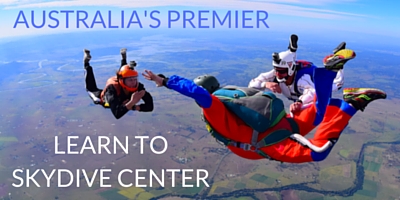 My experience of a tandem skydive was for my 40th Birthday. I could not imagine possibly enjoying myself any more than what I did today. Thank you to my tandem guide and the video guys. Instructions were very clear and thorough about what to do, what to expect and I got a great tour guide experience up in the air. I look forward to doing it again.
MAREE A.