Learn More about Skydiving in Australia
Whether you're new to the sport of have been skydiving for years, there's always something new to learn about the wonderful sport of skydiving.
We've compiled a list of skydiving resources to help you stay up to date with the latest news, regulations, gear, and tools from the skydiving industry.
If you're planning on visiting Brisbane, Queensland, or Australia for the first time, we've also included some helpful links to help make your visit to Skydive Ramblers a little bit smoother.
If you can't find what you're looking for or have additional questions, contact us – we'd be happy to assist you in any way we can!
SKYDIVING IN AUSTRALIA
SKYDIVING MANUFACTURERS
SKYDIVING PHOTOGRAPHY
SKYDIVING UTILITIES
VISTING AUSTRALIA
THINGS TO DO IN THE AREA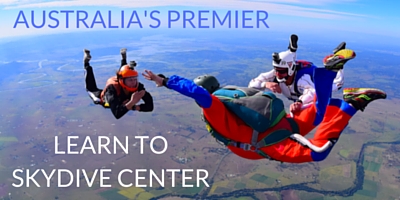 Had an absolute great time learning this amazing sport... I am absolutely hooked. My partner also did 2 tandem jumps, considering that she doesn't like flying or heights and yet due to the nature of Ramblers and their instructors and staff, she is definitely hooked as well. Absolutely recommend Ramblers either for an experience of a life time or to complete a full course. You will not regret it.
Luke Gray