Learn More about Skydiving in Australia
Whether you're new to the sport of have been skydiving for years, there's always something new to learn about the wonderful sport of skydiving.
We've compiled a list of skydiving resources to help you stay up to date with the latest news, regulations, gear, and tools from the skydiving industry.
If you're planning on visiting Brisbane, Queensland, or Australia for the first time, we've also included some helpful links to help make your visit to Skydive Ramblers a little bit smoother.
If you can't find what you're looking for or have additional questions, contact us – we'd be happy to assist you in any way we can!
SKYDIVING IN AUSTRALIA
SKYDIVING MANUFACTURERS
SKYDIVING PHOTOGRAPHY
SKYDIVING UTILITIES
VISTING AUSTRALIA
THINGS TO DO IN THE AREA
NZ Aerosports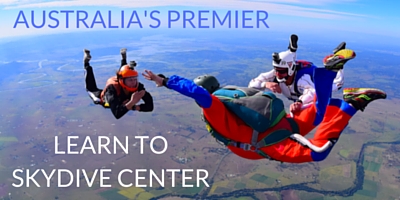 This is the place for your AFF Skydive Course! It was one of the most memorable experiences of my life and in no small part due to the great people at the Toogoolawah dropzone. I highly recommend this place for those considering learning how to throw themselves out of a perfectly good airplane. You won't regret your decision.
Sean B.