Learn More about Skydiving in Australia
Whether you're new to the sport of have been skydiving for years, there's always something new to learn about the wonderful sport of skydiving.
We've compiled a list of skydiving resources to help you stay up to date with the latest news, regulations, gear, and tools from the skydiving industry.
If you're planning on visiting Brisbane, Queensland, or Australia for the first time, we've also included some helpful links to help make your visit to Skydive Ramblers a little bit smoother.
If you can't find what you're looking for or have additional questions, contact us – we'd be happy to assist you in any way we can!
SKYDIVING IN AUSTRALIA
SKYDIVING MANUFACTURERS
SKYDIVING PHOTOGRAPHY
SKYDIVING UTILITIES
VISTING AUSTRALIA
THINGS TO DO IN THE AREA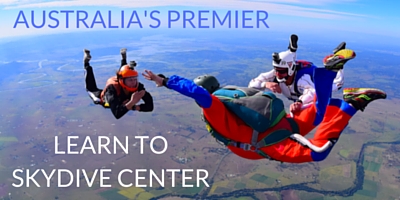 My experience of a tandem skydive was for my 40th Birthday. I could not imagine possibly enjoying myself any more than what I did today. Thank you to my tandem guide and the video guys. Instructions were very clear and thorough about what to do, what to expect and I got a great tour guide experience up in the air. I look forward to doing it again.
MAREE A.