A Resort for Skydivers
Skydive Ramblers prides itself on providing excellent facilities and excellent value for money. Established in 1979, our Toogoolawah Drop Zone was intended to be a resort for skydivers.
Today, the drop zone offers top notch facilities and amenities for both experienced and first time skydivers. Drop Zone facilities include several classrooms, gear storage rooms, parachute packing huts, a team room, a rigging loft for equipment maintenance, gear and souvenir shop, hangar, bunkhouse, on-site cabins with ensuites, snack bar, inground swimming pool, gym, huge bar, foose table, laundry and most importantly a wonderful atmosphere!
To learn more about our facilities, select one of the options below.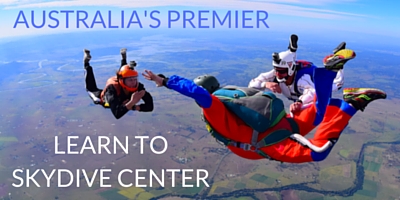 They helped me overcome all my fears! It was INCREDIBLE!
So last week I did a tandem jump!!!!! Was such a mad time! 🤯🤪🤩😮🤗 I've never wanted to skydive before but was asked to do it for work, so I really quite nervous. But the team at Ramblers Toogoolawah were so professional and cool that they made it such an undeniably EPIC and INCREDIBLE experience! Would even do it again! Highly recommend jumping there.
Briana Goodchild – Channel 9 Today Show