图库

这些惊人的图片和不可思议的活动就是我们的 日常生活!

视频

我们的运动员用花样跳伞创造最新的世界记录, 带给你惊险的视觉刺激!

媒体库

多年来,我们得到了许多积极的的媒体报道,并 一直持续更新中,敬请关注。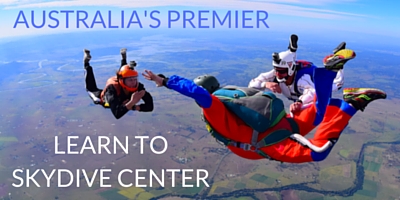 My experience of a tandem skydive was for my 40th Birthday. I could not imagine possibly enjoying myself any more than what I did today. Thank you to my tandem guide and the video guys. Instructions were very clear and thorough about what to do, what to expect and I got a great tour guide experience up in the air. I look forward to doing it again.
MAREE A.