Book your Skydive
Thank You for Choosing to Jump with Skydive Ramblers!
Thank You for Choosing to Jump with Skydive Ramblers!
To book online 24/7 with Skydive Ramblers secure online reservations system, please click the "BOOK NOW" button below, or choose your desired product from the Quick Links – Tandem Skydives, Learn to Skydive Courses, Gift Vouchers, or Jump Tickets and Registration Fees – and follow the prompts.
Ramblers will contact you shortly after you submit your Booking Form to double check details, confirm dates, times and payment.
The Ramblers Crew look forward to welcoming you to the skies!
For general information on prices, go to our Info & Rates page and to find out about options of how to give the gift of a lifetime, visit our Gift Vouchers page.
Quick Links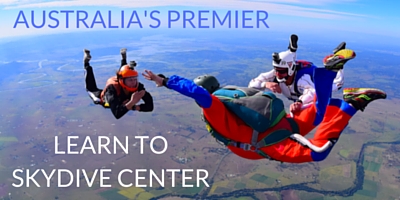 We spent eight days at Skydive Ramblers and had great time. Awesome DZ, awesome friendly staff, great airplane and facilities. Accommodation on premises was great and very reasonably priced. We also enjoyed after jumping socialising at the bar on DZ and great food both at DZ and in nearby Toogoolawah town. Skydive Ramblers are wingsuit friendly and there is plenty of landing space around DZ.
Highlight of our trip was incredible kangaroo action at landing area - we did literally land on kangaroos and it was great fun :-) There are also wild koalas in the area.
Alexander Safonov