Reservations
Thank You for Choosing to Jump with Skydive Ramblers!
Thank You for Choosing to Jump with Skydive Ramblers!
To book online 24/7 with Skydive Ramblers secure online reservations system, please click the "Book Online Now" button below, then choose your desired product – Tandem Skydive, Learn to Skydive Courses (AFF or IAD), Gift Vouchers, or jump tickets – and follow the prompts.
Ramblers will contact you shortly after you submit your Booking Form to double check details, confirm dates, times and payment.
The Ramblers Crew look forward to welcoming you to the skies!
Quick Links
Training & First Tandem Skydive 14,000ft

Our most popular option!

Learn To Skydive | AFF Course

Learn to Skydive!

Jump Tickets

Jump Tickets for licenced Skydivers at Toogoolawah to 14'000 feet.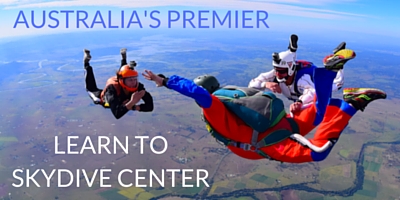 This is the place for your AFF Skydive Course! It was one of the most memorable experiences of my life and in no small part due to the great people at the Toogoolawah dropzone. I highly recommend this place for those considering learning how to throw themselves out of a perfectly good airplane. You won't regret your decision.
Sean B.