Drop Zone
About Skydive Ramblers Drop Zone
Established in 1979, the Skydive Ramblers Drop Zone in Toogoolawah is the #1 choice for skydiving Brisbane and Queensland for more than 40 years!
Located just a short drive from Brisbane, Skydive Ramblers is often regarded as one of the Top 10 Drop Zones in the World thanks to its resort-like facilities, training courses, beautiful weather, top-notch aircraft, experienced instructors, and fun atmosphere.
If you're new to skydiving, Skydive Ramblers is an excellent place to Learn to Skydive or try Tandem Skydiving for the first time. If you're an experienced skydiver, Ramblers has a very active fun jumper community and an experienced instructional team who can help you further develop your skills through ongoing Learning Curve Camps and Instructor Rating Courses.
Skydive Ramblers is a family friendly Drop Zone and children are always welcome. While the adults are skydiving, children can ride bikes, play on the swings, play fooseball, watch videos, swim in the pool or simply watch the parachutes overhead.
CALENDAR OF EVENTS

Check out the upcoming events at Skydive Ramblers!

RECENT NEWS

Check out the latest news, articles and blogs right here!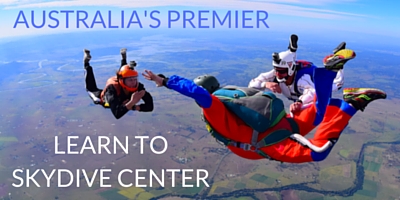 Had an absolute great time learning this amazing sport... I am absolutely hooked. My partner also did 2 tandem jumps, considering that she doesn't like flying or heights and yet due to the nature of Ramblers and their instructors and staff, she is definitely hooked as well. Absolutely recommend Ramblers either for an experience of a life time or to complete a full course. You will not regret it.
Luke Gray