Rigging Loft
Rigging Loft
Need Rigging Work? No Problem!
Skydive Ramblers offers a fully operational on-site Rigging Loft to assist you with your canopy repairs, maintenance and packing requirements.
To enquire about rigging work, please contact us directly or stop by the Rigging Loft at the DZ.
The loft is equipped to carry out all operations for the maintenance of skydive equipment.
Position Vacant
A career opportunity exists for a Rigger here at the Ramblers Drop Zone in Toogoolawah. A Rigger with Tandem and/or AFF rating will do well.
Phone 07 5423 1159 or email skydive@ramblers.com.au.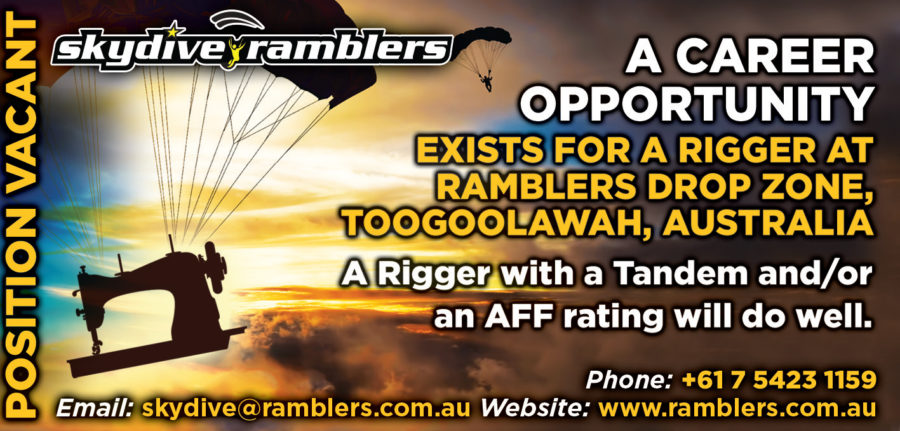 EQUIPMENT HIRE
Jump Suit hire and Altimeter hire are available at manifest for $5 each per jump.
Option
Cost
Book Online
Gear Hire -

Per Jump




Gear Hire includes hire of Parachute System with main & reserve Parachutes, Cypres AAD, plus altimeter, helmet, goggles, jumpsuit and main parachute repack.

$50.00
Book Now