Skydiving Queensland
Jumping in QLD since 1974
Welcome to Skydive Ramblers – The #1 Choice for Skydiving Queensland!
Skydive Ramblers has been serving the Brisbane metro area for more than 40 years! Our highly experienced instructors, beautiful location, and reputation for fun have helped make Skydive Ramblers THE destination for skydiving in Queensland. If you're looking to skydive near Brisbane, there's no better place to do it than Skydive Ramblers!
Our parachute centre is located in Toogoolawah, QLD and is just a short drive from Brisbane and the surrounding area. We've been teaching people to skydive since 1974 and are just as passionate about the sport now as we were back then! Whether you're a seasoned fun jumper or a first time skydiver, Skydive Ramblers has something to offer you!
Ready to take the leap? Book your skydive online today or learn more about our learn to skydive training courses.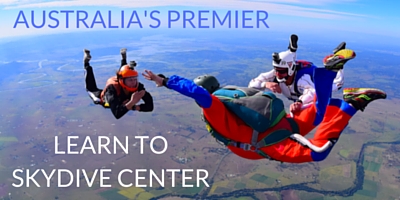 We spent eight days at Skydive Ramblers and had great time. Awesome DZ, awesome friendly staff, great airplane and facilities. Accommodation on premises was great and very reasonably priced. We also enjoyed after jumping socialising at the bar on DZ and great food both at DZ and in nearby Toogoolawah town. Skydive Ramblers are wingsuit friendly and there is plenty of landing space around DZ.
Highlight of our trip was incredible kangaroo action at landing area - we did literally land on kangaroos and it was great fun :-) There are also wild koalas in the area.
Alexander Safonov