Equinox Boogie
Famous For Fun!
Breaking News
Due to the ongoing Covid-19 situation, the EQUINOX BOOGIE – SKYDIVING & MUSIC FESTIVAL has been cancelled.
---
About the Equinox Boogie
The Equinox Boogie, held every two years in October, is like no other skydiving Boogie in Australia – it's a Skydiving and Music Festival.
The Boogie sees all forms of skydiving and parachuting take place, as well as Night Skydiving and this year high altitude jumps. It's also a music festival. We have live bands and music every night, plus fantastic Evening Entertainment.
A-Certificate and above
2 Turbine Caravans
14,000′ jumps
18,000′ oxygen jumps available
Top level coaches for all disciplines
Load organisers, all loads videoed
Nightly Day Tapes on the big screen
Awesome Raffles
Fantastic nightly Entertainment
Famous Equinox Talent Quest
Night jumps (full moon)
Cocktails at the Calypso Bar around the Pool with Live Music!
Big bonfire every night
All this and more at the Ramblers Skydiving Resort, created by Skydivers, for Skydivers.
---
Day Tapes
Day Tapes every night on the big screen! Famous For Fun!
 
---
Skysounds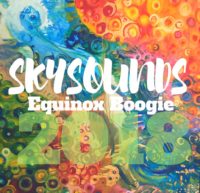 Nox Rocks! There ain't no Equinox Boogie without cool music! 5 days of Skydiving with live music in the afternoons and evenings. Come play and stay for a few days!
All the sounds, the live music & entertainment for the Equinox Boogie lives here: https://www.facebook.com/SkySounds – Like this page to be kept in the loop, share it with your mates and feel free to post any suggestions.
The Amanda Emblem Experiement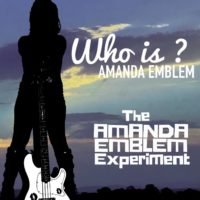 Find out more and listen to their songs on: www.amandaemblem.com
Facebook: https://www.facebook.com/amandajuneemblem
Amanda Emblem and her Aussie Rock Band from Brisbane. New album Who Is Amanda Emblem" Out Now.
Biography: Amanda Emblem is a singer, guitarist, bassist and songwriter. She performs bluesy cruising tunes as a soloist with a stomp box or with a variety of guest musicians. Like Lady Gaga (without the paparazzi) Amanda's music has been heard on Neighbours, Triple J and all over the world in her various guises.
Amanda June Emblem Solo is a combo of cool covers and some original tunes played on guitars, stomp box. Covers include The Rolling Stones, Stevie Nicks, Led Zeppelin, Chisel and heaps more (massive repertoire) Can also do requests.
The Amanda Emblem Experiment is the addition of various instruments including bass, harmonica, saxophone and drums with Amanda on guitars which is very suave grooving alternative blues rock.
---
Equinox Event supporters