Toogoolawah Skydivers Club
Toogoolawah Skydivers Club
Toogoolawah Skydivers Club Inc. (TSC)
The Toogoolawah Skydivers Club is the drop zone's long-running Incorporated Club with about 100 enthusiastic members. The Club is all about supporting the fun jumpers, with a strong social and organised jumping focus. It hosts four special Club Member Days throughout the year with 10-jump free giveaways, cheaper jumps and free BBQ dinner. The Club supports many of the boogies throughout the year. It also financially supports the B-Rel coaching of intermediate level jumpers who are Club members.
The Club holds a club liquor licence. It boasts the largest, most well-stocked fridge and coldroom in what is arguably the most awesome skydiving bar in Oz! The bar opens after the sunset load and the free beer bell never seems to stop ringing! The Bar has an awesome stereo system with strobes, lights and a fog machine to make for excellent dance parties.
Membership
Membership can be paid at manifest or the bar in the evening or online at a discounted rate. The annual membership period runs 1st April – 31st March. Purchase or Renew Your TSC Membership online on https://tscqld.com today.
TOOGOOLAWAH SKYDIVERS CLUB INC. MEMBERSHIP
Option
Cost
Book Online
TSC Yearly Membership -

Paid at Manifest

$45.00
Book Now
TSC Yearly Membership -

Paid Online

$37.00
Book Now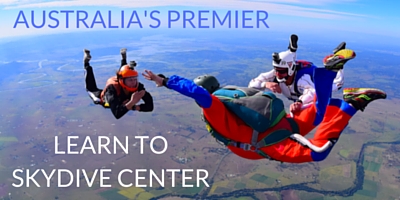 My experience of a tandem skydive was for my 40th Birthday. I could not imagine possibly enjoying myself any more than what I did today. Thank you to my tandem guide and the video guys. Instructions were very clear and thorough about what to do, what to expect and I got a great tour guide experience up in the air. I look forward to doing it again.
MAREE A.