Skydiving Queensland since 1972
Why Choose Skydive Ramblers?
Ramblers is a unique skydiving organization that exists to simply ensure people can enjoy skydiving, parachuting and tandem skydiving in a secure, honest and friendly environment. Our beautiful Drop Zone in Toogoolawah is easily accessible from Brisbane and attracts guests from all over Queensland and Australia.
Our instructional staff includes state, national, and even world champions
Our training programs are the best on offer anywhere
Our student training equipment is the best on the market
Our turbine aeroplane is brand new and goes to 14'000 feet every jump, including all tandem jumps
We have no hidden costs
Every member of our staff is a skydiver and always happy to answer your questions
Our operation is supported by the Toogoolawah Skydivers Club and the locals alike.
Our Toogoolawah drop zone was built in 1979, by Australian skydiving legend Dave McEvoy. Today, Dave is still the Chief Instructor and the McEvoy family continues to play a significant role in the day to day operations of Skydive Ramblers. Dave's daughter Susie is an Instructor and publishes the Australian Skydiver Magazine. Dave's nephew Junior is also a professional instructor and Dave's brother John is Ramblers Chief Pilot.
Since its inception, Skydive Ramblers has been a family-run, club oriented organisation with the aim of growing the sport of skydiving in Australia. The dedicated and highly experienced team at Skydive Ramblers has helped thousands of students experience the sport of skydiving through skydiving lessons and tandem skydiving and continues to do so today.
Whether you're looking to make your first skydive or you'd like to become a licenced skydiver, there is no better place to experience skydiving Queensland than Skydive Ramblers!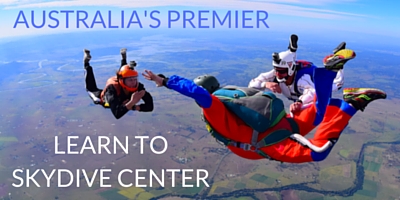 We spent eight days at Skydive Ramblers and had great time. Awesome DZ, awesome friendly staff, great airplane and facilities. Accommodation on premises was great and very reasonably priced. We also enjoyed after jumping socialising at the bar on DZ and great food both at DZ and in nearby Toogoolawah town. Skydive Ramblers are wingsuit friendly and there is plenty of landing space around DZ.
Highlight of our trip was incredible kangaroo action at landing area - we did literally land on kangaroos and it was great fun :-) There are also wild koalas in the area.
Alexander Safonov