Photo, Video & Media Gallery
Skydive Ramblers in the Media - Famous For Fun!
Welcome to the Skydive Ramblers Photo, Video & Media Gallery!
Browse through our collection of amazing skydiving pictures and videos from around the DZ and get pumped up for your upcoming skydive in Toogoolawah, QLD!
Also check out our Media Gallery with lots of interesting TV coverage and press clippings!
PHOTO GALLERY

Check out the stunning images and incredible events that happen at Skydive Ramblers!

VIDEOS

Visual eye candy that shows you how to get into skydiving all the way through some of our local athletes in the latest world record!

Media Gallery

Skydive Ramblers has had some amazing Media Coverage over the years, we are trying to compile all media coverage on this page, so please watch this space for updates.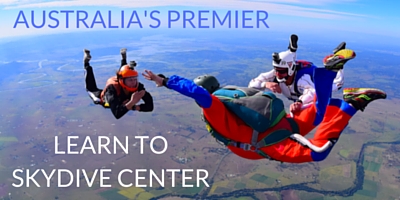 Ramblers is a great club and a great drop zone. It was 39 years ago and it is now. I have just gone through the photos of my tandem jump with Darren and relived the whole exhilarating experience again - even my husband was impressed. Congratulations to Dave McEvoy for such a fantastic venue.
Robin Armstrong