Contact
Get in Touch With Us!
Contact Form
Give Us a Ring – We'd Love to Speak with You! (Call +61 7 5423 1159)
Would you like to learn more about skydiving at Skydive Ramblers? Do you have specific questions you'd like answered? Do you need assistance with a reservation?
Contact us today! We'd be happy to answer any questions you might have. You can reach us by phone or you can complete the contact form below and we'll get back in touch with you very soon.
Thanks for your interest in skydiving with us, we look forward to seeing you at the DZ!
Our Hours
Sunday
8:00 am - 5:00 pm
Monday
8:00 am - 5:00 pm
Tuesday
8:00 am - 5:00 pm
Wednesday
8:00 am - 5:00 pm
Thursday
8:00 am - 5:00 pm
Friday
8:00 am - 5:00 pm
Saturday
8:00 am - 5:00 pm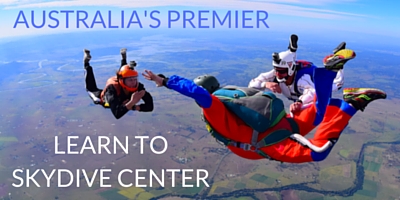 They helped me overcome all my fears! It was INCREDIBLE!
So last week I did a tandem jump!!!!! Was such a mad time! 🤯🤪🤩😮🤗 I've never wanted to skydive before but was asked to do it for work, so I really quite nervous. But the team at Ramblers Toogoolawah were so professional and cool that they made it such an undeniably EPIC and INCREDIBLE experience! Would even do it again! Highly recommend jumping there.
Briana Goodchild – Channel 9 Today Show