Aussie Bigways Premier Event 2018 with Larry Henderson
7 day Event with hope for 3rd aircraft for 3 plane formations with 45+way sequential records attempts. 
Next Date: September 28 - October 6, 2018
SAVE THE DATE!!
Get ready for our next Aussie Bigways Premier Event with popular P3 Coach Larry Henderson!
You have time to:
Apply for your annual leave
Save some cash
Get all the gear you need (jumpsuit with boosters and grips and a full face helmet)
Get your star crest, if you haven't got it already
Prepare yourself by jumping 4way, 8way, Star Crests, Bigways, tunnel coaching and canopy courses
For more information about Larry: http://www.aussiebigways.com/media/coach-info/larry-henderson/
We will have the same successful format as our events in Nagambie 2016 & Moruya 2017, starting with a Bigway Camp to build skills, followed by Sequential Record Attempt jumps.
This is a 7 day Event and we are aiming high to bring in a 3rd aircraft for 3 plane formations with 45+way sequential records attempts.
Travel Plans
Demo Jump Sat 6 Oct:
Plans are in place for a demonstration jump at the Gold Coast of a 30+Bigway Sat 6 Oct.
Qualifications for this jump are:
• E License
• General Display License
• Invitation by Larry Henderson based on performance during this 7 day event
You might want to stay that extra day / weekend for this exciting demo jump – more information will follow!
Check in / Welcoming Dinner / Presentation Fri 28 Sept:
Event Check-in is planned for Friday afternoon 28 Sept, along with our usual Welcoming Dinner and Bigway Presentation by Larry Henderson.
Note: For those residing in SA, QLD, NSW & ACT, Labour Day long weekend is Monday 1 Oct.
Tracey Basman
Aussie Bigways National Events Coordinator
Event Information
http://www.aussiebigways.com/event/aussie-bigways-premier-event-for-2018-with-larry-henderson/
Facebook event listing
Registration Form
https://docs.google.com/forms/d/e/1FAIpQLScPqBvGUoi49lSAqacPQqBEHTr4cxd6BwHN1VzX-GmgFwl7gQ/viewform
What you will need to register:
Note: To avoid your form being rejected, please complete all questions correctly including APF membership, Star Crest and Sport license #.
Details from your APF Membership card
Jump numbers, type, etc
Some details about your skydiving history
General Rego Information:
Don't Snooze! Slots will be at a premium and given on a First in, First served basis. Note: Each form is Time Stamped upon receipt.
The platform we are using for registration is 'Google Forms'. You will need a Gmail account to open and complete the form.
Those that qualify will be sent an email reply from Tracey Basman within a week of submitting their registration form (note: please check your spam folders if you don't receive an email within a week before sending a follow up email)
Once the non-refundable registration fee has been paid, an official acceptance email will be sent to confirm your slot
Reasons for this process:
Fairness – if you qualify for the event, you will be accepted
An official acceptance in June to attend the event provides participants plenty of time to arrange time off work, book flights and accommodation
Only those serious in attending will pay the non-refundable registration fee to hold their slot. This will hopefully limit those pulling out at the last minute, thus reducing opportunities for others to attend due to such short notice for time off work. Please be thoughtful of others when making this decision.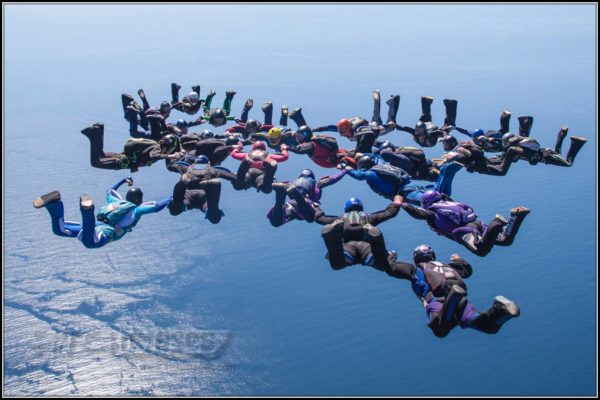 Photo by Steve Fitchett – www.Fitchimages.com
Upcoming Dates
September 28 - October 6, 2018