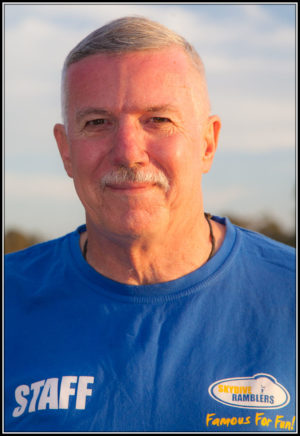 Licence: F Licence
Ratings: Instructor B with AFF and SL ratings, Military Star Crest and APF Star Crest
Jumps: 2500+
About Bill
Bill has been instructing skydivers since 1992.
He started jumping at Kerry with Dave & John McEvoy in September 1973.
Had a layoff due to injury (not skydiving related).
Military Basic Parachute Course 1979 (same course as Gary McMahon)
Back into skydiving 1984 Twin City Skydivers Albury Wodonga and has been skydiving ever since.
Military Parachute Jumping Instructor and Free Fall Instructor – 1295 Military descents.