Toogs DZ e-News #341 (30 July – 5 August 2018)
Tuesday, August 7, 2018
Visitor Book Comments
Luke Duncan – INSANE feeling when jumping out of the plane
Brodie Schoenfisch – Great! Would do it again.
Cameron Connors – Adrian is awesome and deserves a Raise!!
Kasey Connors – Was amazing thankyou Sara!  xo Absolutely amazing.
Toogoolawah Skydivers CARTON Log
Karen McEvoy – Just Happy – Back Jumping
Mr Oh – Good time Korea 40degrees
Spotdog – Oli pants me
Oli Morris – Spotdog beat me at Jenga
Macca – 1.8.18! Good Year
Declan Brownee – 1st jump at Ramblers
Macca – 1st To plat NEW piano
Shelby – New Canopy
Ben Nordkamp – 1st Herc Jump
Dan Evers – Beer Line
Alex Carlsson – Landing in closed area
Andrew Fraser-scott – Got my B Licence
Robbie Stewart – Found a 'Creek'
Natisha Dingle – 1st Formation Load
Mick Tilly – 1st Solo Caravan load
Jonny Tan – 1st Time at Toogs
Ryleigh Hunt – 'Bridge'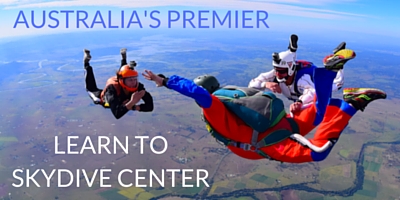 We spent eight days at Skydive Ramblers and had great time. Awesome DZ, awesome friendly staff, great airplane and facilities. Accommodation on premises was great and very reasonably priced. We also enjoyed after jumping socialising at the bar on DZ and great food both at DZ and in nearby Toogoolawah town. Skydive Ramblers are wingsuit friendly and there is plenty of landing space around DZ.
Highlight of our trip was incredible kangaroo action at landing area - we did literally land on kangaroos and it was great fun :-) There are also wild koalas in the area.
Alexander Safonov