Star Crest Saturday
Get your Star Crest ticked off or help others to get theirs!
Next Date: October 5, 2019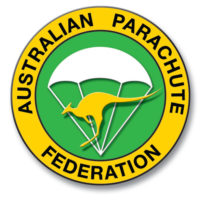 Star Crest jumps with NaTisha, Kristina and Emily are happening on every first Saturday of the month!
Let's help those that need their ASC. Come learn the right way from our Coach.
PLEASE NOTE THE START TIME! 8.00 AM
Who is coming? Please leave a message on the Facebook event listings, if you want to be part of it and lets get it happening.
This event is proudly sponsored by the APF Fi Fund, covering camera and some coach tickets.
Contact
About
About Star Crest
Earning your 'Star Crest' allows you to skydive with groups of 10 or more people. Learn more about earning your Star Crest and performing well on larger flatfly formations in the APF guide below:
APF OPERATIONAL REGULATION
4.4.2 Australian Star Crest (ASC)
Applicants for an ASC must: (a) Hold or be eligible to hold an APF Certificate 'B'; and (b) Have entered fifth or later in at least three (3) separate, successful flatfly RW descents involving eight (8) parachutists or more; and (c) Have each formation witnessed by two ASC holders or two APF Formation Skydiving Judges; and (d) Have a Chief Instructor's verification that the applicant is safe and competent to participate in relative work involving more than ten (10) parachutists
Note: see regulation 11.1.3 regarding RW with more than ten (10) people.
Upcoming Dates
October 5, 2019
November 2, 2019
December 7, 2019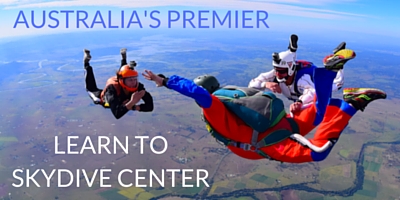 My experience of a tandem skydive was for my 40th Birthday. I could not imagine possibly enjoying myself any more than what I did today. Thank you to my tandem guide and the video guys. Instructions were very clear and thorough about what to do, what to expect and I got a great tour guide experience up in the air. I look forward to doing it again.
MAREE A.