Star Crest Saturday
Get your Star Crest ticked off or help others to get theirs!
PLEASE NOTE THE START TIME! 8.00 AM
Let's help those that need their ASC. Come learn the right way from our Coach. Who is coming? Please leave a message on the Facebook event listing that you want to be part of it and lets get it happening.
At this stage we only have Saturday happening if I can find another coach we will look at Sunday!
Recommended Reading:
Earning your 'Star Crest' allows you to skydive with groups of 10 or more people. Learn more about earning your Star Crest and performing well on larger flatfly formations in the APF guide below:
Upcoming Dates
May 26, 2018
July 14, 2018
August 25, 2018
September 22, 2018
November 3, 2018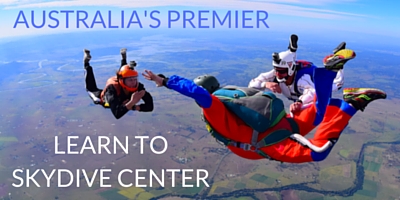 This is the place for your AFF Skydive Course! It was one of the most memorable experiences of my life and in no small part due to the great people at the Toogoolawah dropzone. I highly recommend this place for those considering learning how to throw themselves out of a perfectly good airplane. You won't regret your decision.
Sean B.