Why Choose Us?
Thursday, February 22, 2018
Ramblers is a unique skydiving organization that exists to simply ensure people can enjoy skydiving, parachuting and Tandem jumping in a secure, honest and friendly environment, at one location, our beautiful Drop Zone at Toogoolawah.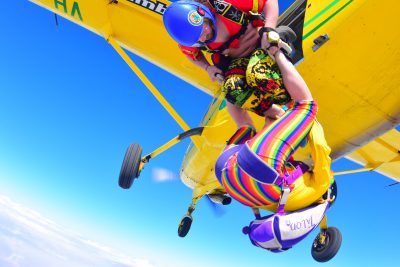 Our instructional staff includes state, national, and even world champions
Our training programs are the best on offer anywhere
Our student training equipment is the best on the market
Our 2 turbine aeroplanes are brand new and go to 14'000 feet every jump, including all Tandem jumps
We have no hidden costs
Every member of our staff is a skydiver happy to answer your questions
Our whole operation is supported by the Toogoolawah Skydivers Club members and the locals alike.
Ramblers has been around since 1972 and the Drop Zone will be here to encourage skydiving for years to come, so please read on and find out why Ramblers really is "Famous For Fun!"