Why Choose Us?
Monday, December 31, 2018
Skydive Ramblers is one of Australia's most beloved and celebrated drop zones and is an internationally-revered operation. We take fun extremely seriously, but there's a lot more to us that makes us exceptional. Here are just 10 of the reasons you should jump with us: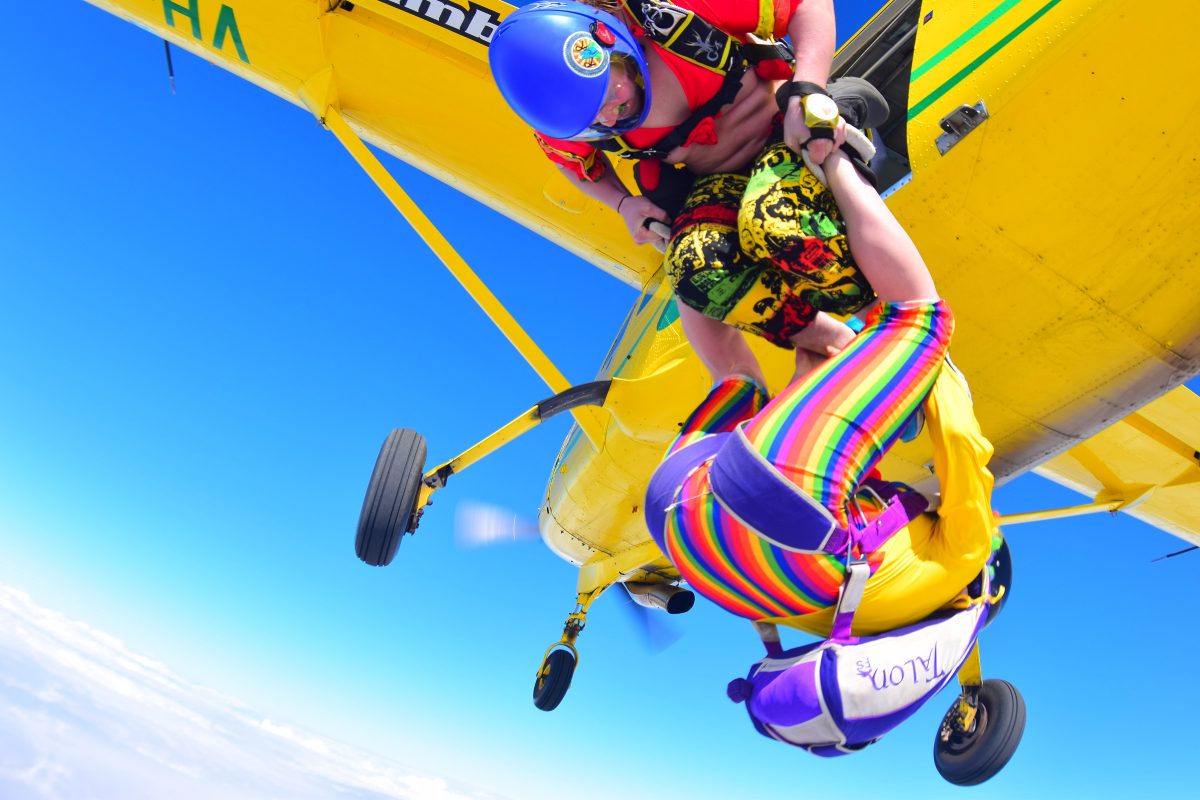 Skydive Ramblers has a proven track record.
Founded by a pair of Ramblers in the 60s and established in Toogoolawah in 1979, Skydive Ramblers represents the largest and longest-running skydiving dropzone in Queensland. Our roots run deep, and you can feel it as soon as you arrive at our DZ in "Toogs".
We have had a consistent vision and leadership.
Owner Dave McEvoy has been engaged in the vision and operation of Ramblers since the very beginning. Affectionately known as Macca, Dave is a skydiving legend not only throughout Australia, but across the world.
Our team members are the cream of the crop.
We are proud to attract and maintain engagement of some of Australia's most experienced and highly-regarded skydivers, instructors and pilots, and have a top-notch ground crew. Our phenomenal staff make all of the fun possible.
Our dropzone is a campus and we'd like nothing more than for you to stay awhile.  
Spending a day with us is awesome, and staying the weekend or the week is amazing. From classrooms and a creeper pad to parachute packing huts and a rigging loft (and a whole lot more), our ample onsite facilities cater to your every skydiving need. A variety of accommodation options, including a bunkhouse, campground and rustic motel and cabin, as well as bar, gym, swimming pool and laundry amenities, keep you comfortable and in good company throughout your stay.
We support your journey – whether you jump once, become a certified skydiver or join us for fun jumps.
We are committed to helping you accomplish your sky-high dreams and offer training options of the highest caliber. First time jumper? We have you covered. Keen to earn your A Certificate? No problem. Looking to hone your sport skydiving skills? You're always welcome. Everyone, from novice to veteran, will feel at home at Skydive Ramblers. Our DZ was built for the skydiving community by skydivers.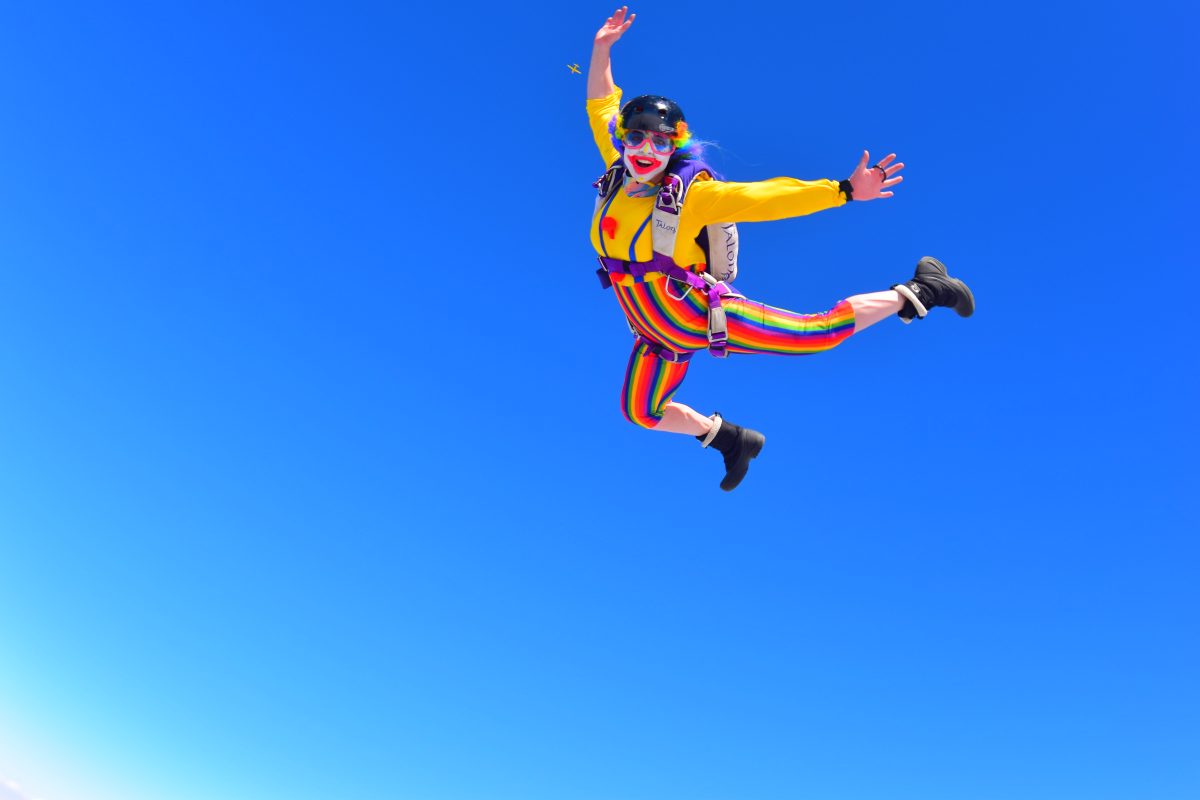 We love our customers, and the feeling is mutual!
Nothing gives us more joy than sharing our sport, and it shows. We are known for treating our guests like family, always taking the time to make sure everyone feels comfortable, equipped and confident in preparation for and during their skydive experience – whether it's their first, or their fiftieth. Of course, we are dedicated to making sure everyone is having a phenomenally fun time too.
Our aircraft are a skydiver's dream come true.
We have not one but two Cessna Caravans (affectionately known as Homer and Marj), as well as a Cessna 182. Seasoned skydivers especially love the Caravan because it climbs to altitude fast, comfortably holds 16 jumpers and has a big door. With two of them, we're able to offer formation loads. The Cessna 182 is an industry-wide favorite the world over. Seating just four, it provides an intimate and personalized experience for tandem jumpers.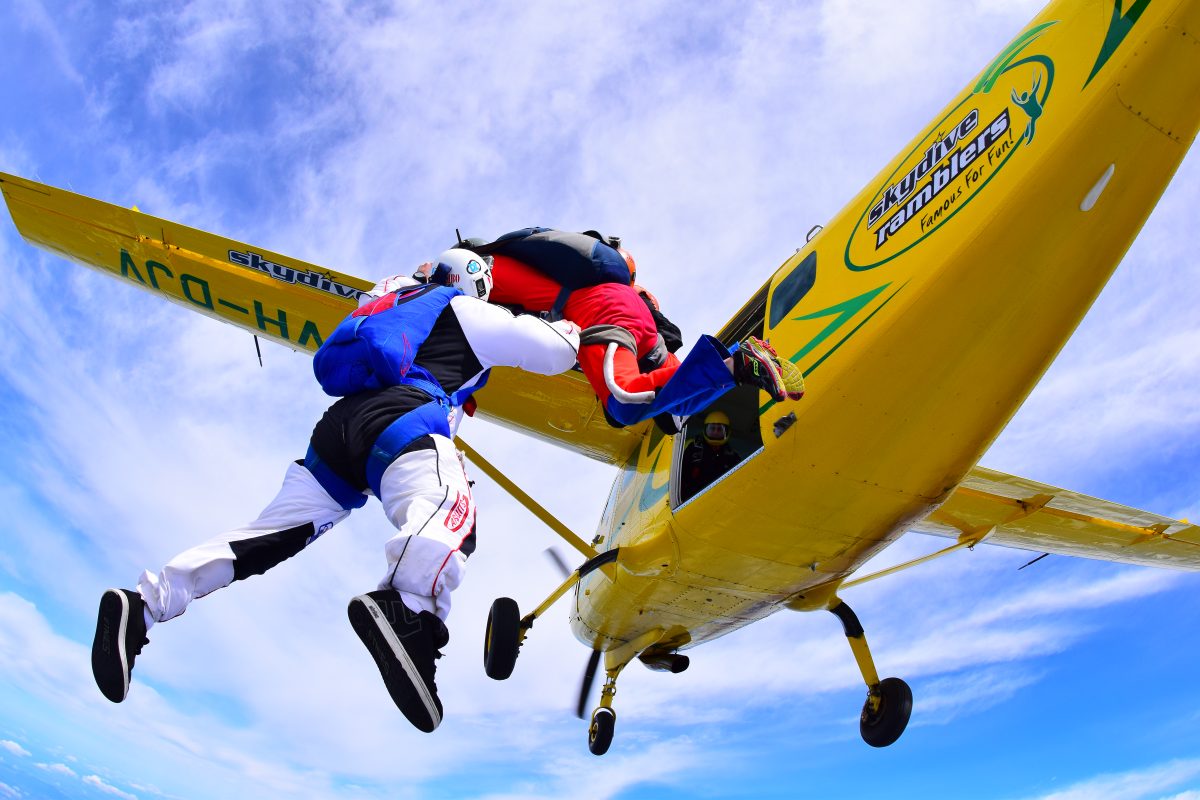 Skydive Ramblers is home to some of the largest skydiving events in Australia.
At Toogs, we host highly-anticipated and mega fun events for people of all skill levels and interests. From regular events for early-career skydivers and weekly events for fun jumpers to special holiday events and the lauded biannual Equinox Boogie, Australia's largest international freefall and music festival, there is something for everyone.
We offer an authentic Aussie experience.
Toogs is a beautiful place in the rural Australian bush that offers up close and personal encounters with kangaroos and koala bears – not because they're on display in cages, but because they live here too. It's not uncommon for families of roos to be in the landing area and for bears to nonchalantly gnosh on leaves as skydivers fly overhead.
We're committed to our community.
Having called Toogoolawah home for nearly 40 years, Toogs and Ramblers share a long history. In addition to being a pillar in the skydiving world, we hold dear the opportunity to be a contributing member and resource to our community. We often receive notes of thanks and certificates of appreciation, and we proudly share the good work happening locally with everyone we meet. Toogs is a little town with a huge heart; how lucky we are to call it home.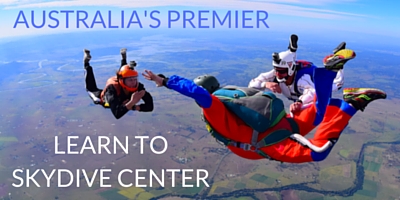 My experience of a tandem skydive was for my 40th Birthday. I could not imagine possibly enjoying myself any more than what I did today. Thank you to my tandem guide and the video guys. Instructions were very clear and thorough about what to do, what to expect and I got a great tour guide experience up in the air. I look forward to doing it again.
MAREE A.