Toogs DZ e-News #354 (29 Oct. – 4 Nov. 2018)
Wednesday, November 7, 2018
VISITOR BOOK COMMENTS
Marilee & Lyndon – Awesome experience.  You're all crazy!!  Thanks for bringing us down safely.  Keep enjoying.
Steve Freeman – Kingaroy – Undescribable experience. Great instructor tandem master Darren.  Be back next year.
Lee-Anne HARVEY – I cannot say thankyou enough.  It was everything I thought it would be.  I will be smiling for days.  Bucket list is getting smaller.  THANK YOU ♡
More recent Achievements – from the carton log…
Elise – 100
Mick Tilly – 400 hrs
Spotdog – 700 hours yeowww
Tim Nettleship – First Co-Pilot
Liam Burrell – 1st Night Jump load (Pilot)
Lynn – First (failed) 4-way
Miles Meyrick – 1st tandem ever
Jackson Brockwell – 1st NOX
Marc Rochecouste – 1st NOX
Halei Lopex – 1st NOX
J. Munster – 1st NOX
Tim Nettleship – 1st NOX
Mitch Campbell – 1st NOX
Teags – 1st NOX
Germany – 1st NOX
Gerri Whittaker – 1st NOX
Ben Nordkamp – 1st Aust Flag Jump @ NOX
H. Lopez – 1st Jump at Equinox
Siew Fern Zim – 1st Time @ Toogs
Chris – 1st Jump at Ramblers
MJ – 1st Boogie
Jamie D – 1st Boogie
Adrian Ward – 1st Boogie
Benoit Grusseamu – 1st Boogie
Jamie Pratt – 1st Boogie!
Jessica – 1st Boogie
Teddi – 1st Boogie
Smity – NOX
Eloise – NOX!!
Siew Fern – First Tandem!
Declan Brownlee – Meatball Crest
Germain Sieurin – First bellyflying 14th skydivers with tube
John Hamilton – 1st Star Crest as Base
Robbie McMillan – 1st Meteor Man
John Hamilton – 1st AFF Camera Jump
Cotte Vincent – 1000th jump of the Season
Jason Schloss – First time on day tape
Upcoming events
17 – 21 December – Learning Curve Camp
26 – 31 December – Xmas Feelgood Time
18 – 22 February 2019 – Learning Curve Camp
15 – 19 April 2019 – Learning Curve Camp
10-14 June 2019 – Learning Curve Camp
12 – 16 August 2019 – Learning Curve Camp
7-11 October 2019 – Learning Curve Camp
9-13 November 2019 – Learning Curve Camp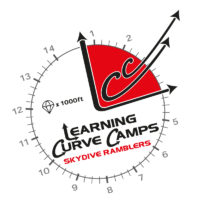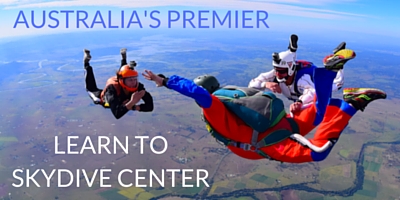 My experience of a tandem skydive was for my 40th Birthday. I could not imagine possibly enjoying myself any more than what I did today. Thank you to my tandem guide and the video guys. Instructions were very clear and thorough about what to do, what to expect and I got a great tour guide experience up in the air. I look forward to doing it again.
MAREE A.