Toogs DZ e-News #328 (30 April – 6 May 2018)
Tuesday, May 8, 2018
Visitor Book Comments
Emma –  BEST experience ever! Addicted!
Chris & Laura – Sensational!  Keen for another jump.
Bubba – Canopy Course May 5-7th May 2018: Just like to say a big thank you to you all for all the support over the weekend it is greatly appreciated.
Thanks Macca for allowing me to run courses and for a spotless DZ, accommodation,aircraft and all that little things in behind the scenes ya do to make jumping so relaxed at ramblers! Your a legend.
Cheers Doily for getting up early to accommodate for the course, and for your wisdom, and patience and being accommodating to allow the course to run smoothly, churr bro!!
Thanks ladies at manifest for making it run so smoothly with the loads, really appreciate it hey to all the other's i haven't mentioned cheers for the all the efforts!!!
thank you guys!
Sincerely
Bubba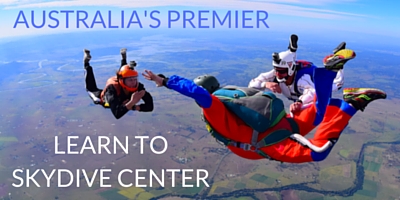 Had an absolute great time learning this amazing sport... I am absolutely hooked. My partner also did 2 tandem jumps, considering that she doesn't like flying or heights and yet due to the nature of Ramblers and their instructors and staff, she is definitely hooked as well. Absolutely recommend Ramblers either for an experience of a life time or to complete a full course. You will not regret it.
Luke Gray