Toogs DZ e-News #306 (27 Nov. – 3 Dec. 2017)
Wednesday, December 6, 2017
Visitor Book Comments
Guy P. LaBudda – "AMAZING" the instructor "Adrian" has a gift, he made the experience a Magic Memory.
Tim Moore – Awesome!  I tasted the clouds.
Drew Baker – I loved it.  I was lucky to try a cloud.
Tracy Baker – Jumped with my son for his 12th B'Day. AWESOME – Darren was great to jump with!  All Staff FANTASTIC.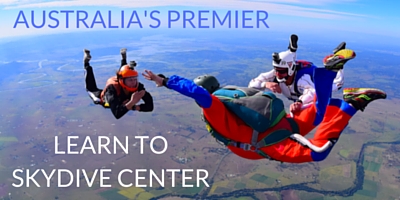 As a SCUBA Instructor, I'm watchful for safety and professionalism in other extreme sports and the staff, buildings, equipment, plane and even other customers at Ramblers all gave me a feeling of safety and comfort in addition to being genuinely welcoming as newcomer to their sport. If you haven't been and have been wanting to skydive - this is a GREAT place to start your newest addiction. : )
Mary Alice Miller