Students Action @ Toogs DZ (March 2019)
Wednesday, April 24, 2019
Congratulations to all our new skydivers! Char, Philip, Fred, Cooper, Daniel, Pok Man, Brock, Ellen, Rob, Michael, Lindsay, Tayia, Ryan, Brendt, Ben, Steve, Laura, Tamara, Chris, Tom, Scott, Dylan.
Thanks to Oli Morris for this great video compilation! Thanks to all our instructors.
Learn to skydive solo with the skydiving professionals at Skydive Ramblers at Toogoolawah. Become a certified skydiver – obtain your 'A-Certificate' accredited by the Australian Parachute Federation (APF). The AFF (Accelerated Freefall) system is a 9 jump skydiving course.
Music: We Are One – Vexento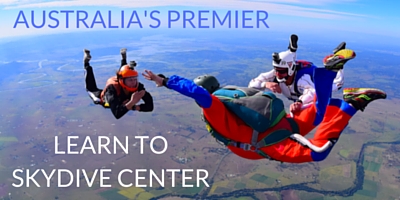 Most amazing experience. Staff are all professional, very safety oriented but make the entire time you are there so much fun. First time jumper and we did it at night during their equinox boogie and the atmosphere was brilliant. Highly recommend to anyone wanting to experience an amazing jump.
Kathlyn Wiles