How To Own Your Skydive
Sunday, March 15, 2020
Skydiving is not a difficult thing to go and do. Here at Skydive Ramblers we have been doing it for many years (since 1972), and have everything you need right here at the Drop Zone to make your jump one of the most awesome and memorable things you will ever do.
While skydiving is not hard and pretty much anyone can do it, being in generally reasonable shape when you want to jump will make the process effortless and help you get as much from your jump as possible. 
Here are a few bits of information to know that will help you to own your skydive… 
General Things
Arrive Properly Rested:

You will likely be nervous about jumping out of an aeroplane for the first time, but don't let it keep you up. Skydiving is the best thing ever and the most risky thing you will be doing the day you jump is driving down to the Drop Zone.

Turn Up Early:

A good skydiving operation runs on time, but the list of questions you already have in your head about how things work will only grow longer when you join us at the Drop Zone. Having enough time to hang out a bit will give you time to interact with everyone and learn more about this awesome sport.

Wear The Right Stuff:

The air gets a little colder the higher up you go – if it is super hot Summer day then jumping in shorts and a t-shirt in perfect, if it is a bit cooler you might want to wear long pants and sleeves. Also make sure you have tight shoes with laces. We might have some knocking around for emergencies – but you will for sure wish that you brought your own.

Have A Proper Breakfast

: Don't skip a meal because you think that skydiving might make you hurl. It won't.  
Tandem Skydiving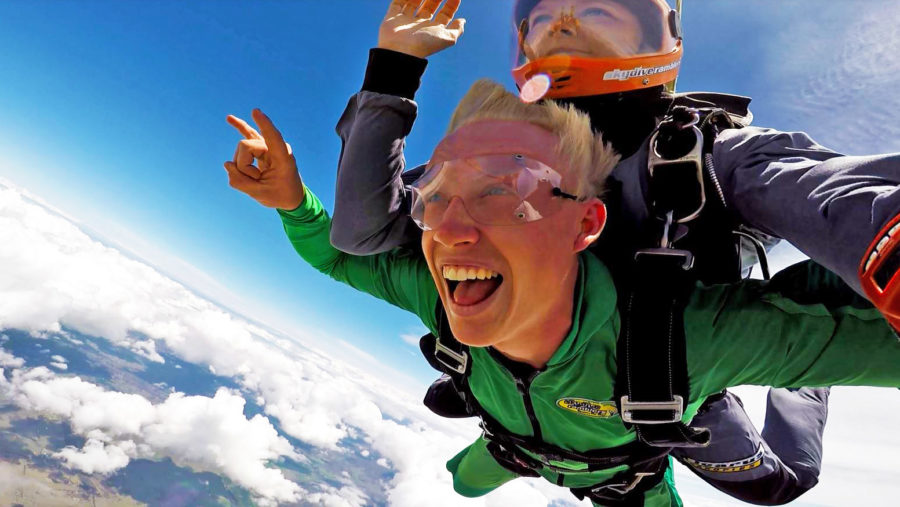 Tandem skydiving has been refined and practiced over the years into an efficient process, and the training you require – while very important – is minimal and easy. However, the more you engage and put into the process the more you will get out of it. Our instructors are highly experienced and able to lug you around like a sack of potatoes if need be, but if you step up and get involved with the idea that skydiving is a sport and not a ride there is so much more you can do. Our staff work with us because they love to skydive, and will give you a lot of information and insight if you are receptive to it. Remember – there are no such thing as stupid questions!   
Solo Skydiving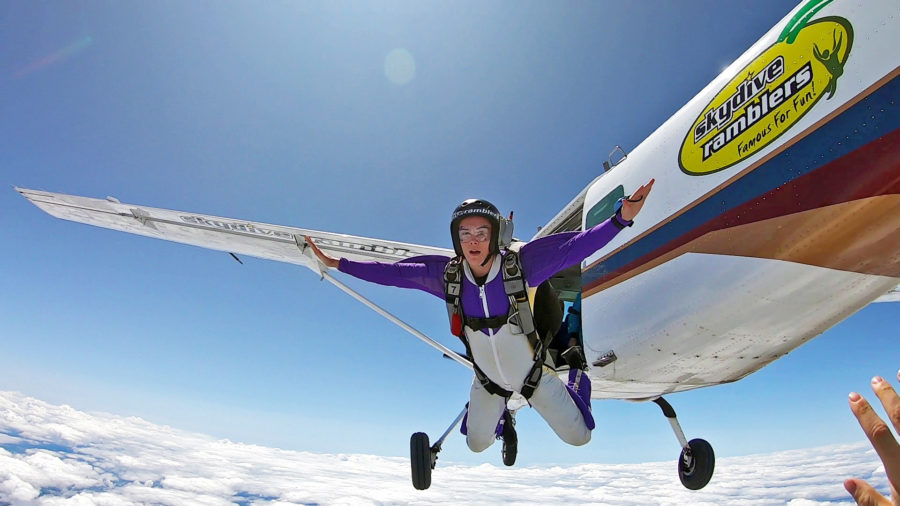 Earning your skydiving license is basically an entry level qualification to being a perpetual student. The learning never stops, and as you progress through levels of experience more and more things to learn about and pursue present themselves. Now that you are on the path of awesomeness here are a couple of important things to remember:
Celebrate Responsibly:

These are but the first small steps on your skydiving journey. You should be proud of what you have achieved but there is little that compares to the feeling of being raring to go in the morning for a full day of jumping.

Hang Out:

Skydivers love to talk and will waffle at you about their experiences in the sport for as long as you care to listen to them. Skydiving is full of legendary exploits that are hugely entertaining to hear about, and almost every story contains a valuable lesson or some useful information. A huge part of becoming a good skydiver is spending time around all the operational aspects of jumping, and many, many things can be learned on the ground. 

Tell Your Friends:

Skydiving is amazing. Skydiving with your friends is even more so.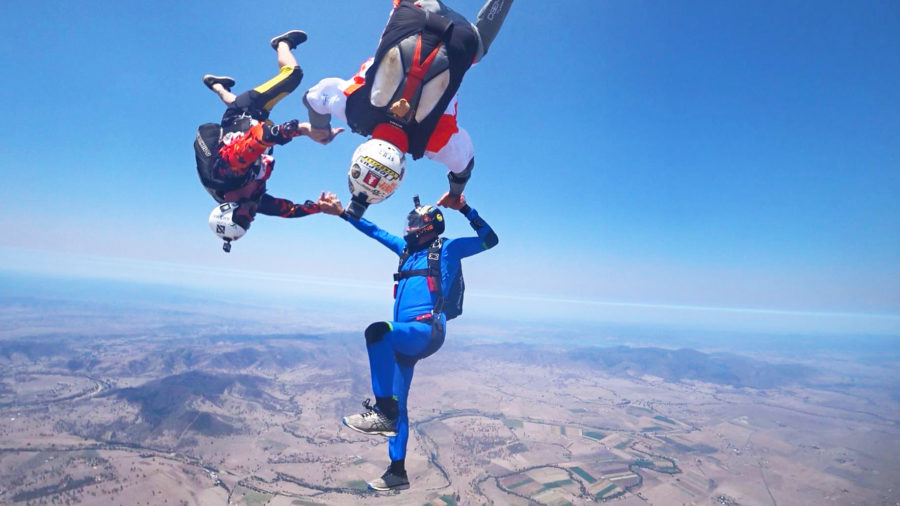 So there you have it. Properly owning your skydiving experience is pretty much just some common sense and general wellbeing. It is not about being a superhuman physical specimen or crammed full of tons of requirements – it is just regular folk enjoying one of the most amazing things that people can go do. Join us!