How Old Do You Have To Be To Tandem Skydive In Australia?
Wednesday, May 29, 2019
Skydiving age limits exist to protect children and instructors alike. We get it, your kid is a daredevil and an extreme sports fiend. The minimum age for skydiving in Australia is 12 years old, with parental permission. No matter how adventuresome your younger children may be, these age restrictions for skydiving are all about safety. The tandem harnesses and other equipment must be sized to fit your child for security and comfort.  Not every drop zone is equipped to outfit your kids for skydiving so be sure to call ahead to find out the services offered.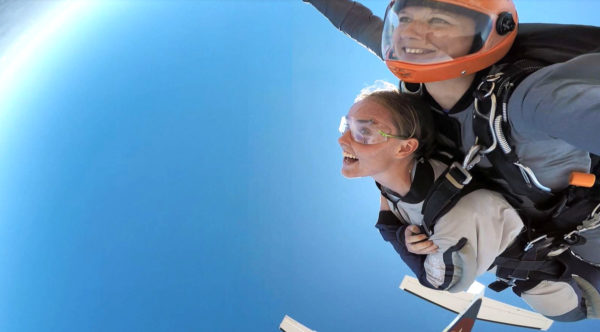 Australia's minimum age for a Tandem Skydive is 12 years old, with parental permission
The Australian Parachute Federation sets the rules for skydiving age requirements. By setting the minimum age requirement to twelve with parental permission, it is evident that the APF believes in putting the Family in Family Adventures! Foreign tourist skydivers take note, if your home country has higher age limits, then Australia is the destination to bring the whole family to share skydiving adventures! Many Countries restrict skydiving to 18 years of age and above.
Skydive Ramblers is located a short drive from both the Gold Coast and the Sunshine Coast. We are a family friendly drop zone and children are always welcome. While the adults and older children are skydiving, younger children can ride bikes, play on the swings, play foosball, watch videos, swim in the pool or just watch the parachutes overhead.
If age restrictions for skydiving are keeping your youngest children from joining in the family adventure, you might want to consider visiting a wind tunnel. Kids as young as three are allowed to fly in the relative safety of a wind tunnel. Children with wind tunnel experience often develop great skills to bring to their adventures when they reach the skydiving age requirement of twelve years old.  
What better way to celebrate turning twelve than with a skydive gift voucher and a family gathering at the Skydive Ramblers on-site accommodations.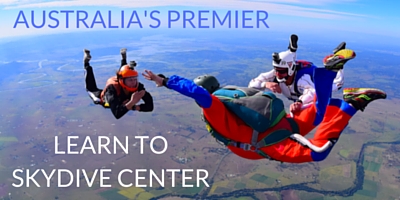 As a SCUBA Instructor, I'm watchful for safety and professionalism in other extreme sports and the staff, buildings, equipment, plane and even other customers at Ramblers all gave me a feeling of safety and comfort in addition to being genuinely welcoming as newcomer to their sport. If you haven't been and have been wanting to skydive - this is a GREAT place to start your newest addiction. : )
Mary Alice Miller