Brianna's Legacy Tandem Skydive from a C17 into Toogs DZ
Saturday, November 4, 2017
"On Saturday 4 November, I had the absolutely incredible opportunity to jump out the back of a C17 Globemaster at 13,000 feet, with about 200 other adrenaline junkies!!! A massive thank you goes to Legacy Brisbane, Skydive Ramblers, RAAF, and the 200 skydivers who helped me tick off one of my bucket list items, and for also donating almost $30,000 to Legacy!! We can't thank you enough for this donation, as it will further help to support the families of deceased and incapacitated war veterans, who have given either their life or health for our country."
Brianna Anderson
Legacy Brisbane:
"Today we are delighted to be receiving support from Royal Australian Air Force, RAAF Base Amberley, Skydive Ramblers and some brace individuals. Over 100 trained skydivers will be jumping from a Boeing C-17 Globemaster plane in support of Legacy.
These incredible thrill-seekers have also given five of our Legacy youths a once in a lifetime experience, as they have been selected to take part in a tandem skydive!
This unique experience will allow them to connect with current service personnel and will prove valuable to their personal development."
Air Force operates a fleet of eight C-17A Globemasters from RAAF Base Amberley in Brisbane's west. With a payload of up to 70 tonnes, the C-17A is capable of flying both strategic missions across continents, as well as tactical airlift missions to airdrop cargo and paratroops.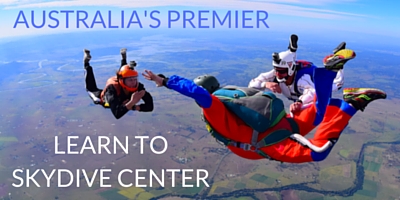 This is the place for your AFF Skydive Course! It was one of the most memorable experiences of my life and in no small part due to the great people at the Toogoolawah dropzone. I highly recommend this place for those considering learning how to throw themselves out of a perfectly good airplane. You won't regret your decision.
Sean B.