Why Skydiving is Worth the Money
Monday, June 24, 2019
Sticker shock? We get it! If you haven't yet made a jump, you might still be asking yourself if skydiving is worth the money it costs. To help you out, we've picked up all the aspects of this question – go and run with 'em. Without further ado, here's a reason why the cost of skydiving just, like, totally makes sense.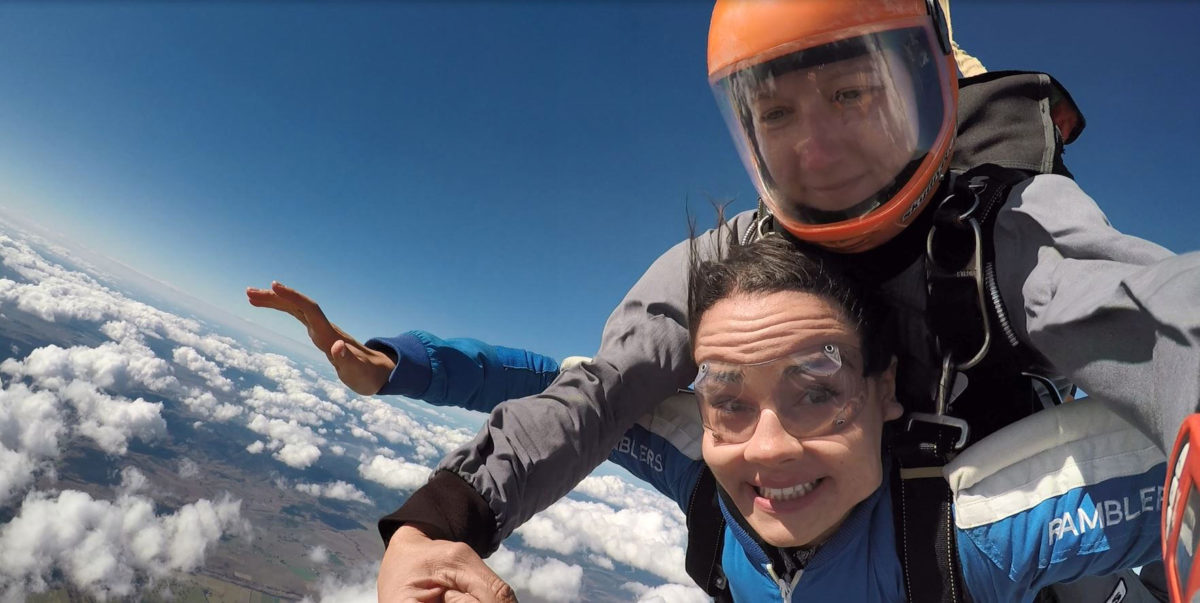 Why does the cost of skydiving matter?
Decision-making can be hard, here, because the cost of skydiving is considerably more concrete than the cost of skydiving. A credit card statement is printed in black and white, after all, not shades of ineffable gray. Let's talk about value instead, then: because, while the price of a skydive is slightly different from dropzone to dropzone, the value of a skydiving experience varies a lot.
Value means everything
A big destination dropzone with lots of regular customers, an established community and a five-star reputation to uphold like Ramblers is a very different place than a brand-new skydiving company with a maybe smaller plane and a discount price to match. Skydiving cost and skydiving prices (including Australia skydiving price, because this is certainly a global phenomenon) factor in the inherently pricey world of aviation in general; this, for safety's sake, is not something you want to root around in the bargain basement to solve.
At Ramblers, the value is inherent in our eminently experienced tandem instructors, the highest-end skydiving equipment in the sky, excellent on-the-ground facilities and lofty maintenance standards. This stuff makes sense for us, too, because our priority is to make sure that your tandem skydiving experience will be the best ever!

If you miss this, it'll cost you
That may sound like a crazy thing to say, but the cost of skydiving pales in comparison to the cost of NOT skydiving. The reason you should go skydiving revolves around the astronomically gigantic reward that you'll receive for your investment of some risk and some cash. The true payoff of the price of a skydive is nothing less than an empowered new perspective on life and it depends on your willingness to just do it, like so many, many thousands of brave souls before you.
Is skydiving worth the money, then? Heck! Yes! We truly believe that making this jump is about to be one of the most important things you've ever done to grow your frame of reference, to peak your self-confidence and the affirm your ability to follow your dreams. We're looking forward to showing you just how worth it tandem skydiving will be, and we know you'll agree with us!