Tandem Skydiving? Five Things You Must Know!
Thursday, May 31, 2018
Caught up in the idea of first-time freefall? You're going to be shocked by the scope of available options. As of publication, there are 1,241 skydiving centers worldwide — a number that's growing every day — and every single one offers tandem skydives for curious newbies. That means that, any given weekend, thousands of new skydivers make their first jump. Predictably, their individual experiences run the gamut from nail-biting to ecstatic.
Do you want to be one of the jumpers who emerges having had the best tandem skydive ever or a jumper that's simply glad to be back on the ground? Here's what you need to know to stay in the (smiling) first group.
1. Bet on experience and reputation, not on lowest price.
The fact is obvious: Price remains an important factor in any decision. There are, however, some situations in which making a buying decision entirely based on price just doesn't make sense. For example: If you're getting a surgery, is the price the first thing you consider? Choosing a place to skydive is more along those lines. Quality and value rise to tantamount importance.
You may have noticed that the sport of skydiving has, by dint of popularity, turned into an industry. To maximize profits, many dropzones rack up an assembly line of people to toss out of their planes as quickly as possible, driving up the profit margin. Ramblers, on the other hand, was born of a love of the sport, not a love of the bottom line. You won't find any assembly lines on our dropzone. Far from it. You will find a team of friendly, professional tandem instructors who take all the time this landmark experience deserves. Rushing is not the way to enjoy your first skydive!
Skydive Ramblers is known worldwide for quality and value. Founded by the legendary Dave "Macca" Mcevoy in 1972, the dropzone and has proudly served as host to Australia's largest events (including the prestigious National Championships).
2. The aircraft makes a difference. (A
big
difference.)
When you're shopping for a first-time tandem skydive, you might not think aircraft matters much. You're just planning to get out of it, after all. What does it matter how you get there?
As a matter of fact, the aircraft a dropzone uses as has a profound effect on your the overall experience of your skydive. Choosing the best one versus the standard option is like choosing to go to your wedding in a limousine or your aunt's old Volkswagon Beetle.
Skydive Ramblers is unique in that we fly two Cessna Grand Caravans — a plane beloved by skydivers because of how roomy, sunny and quick it is. These beasts allow Ramblers to fly up to the awesome height of 14,000 feet.
—
SIDEBAR: BUYER BEWARE. Watch out for the expression "as high as" in other dropzones' advertising. That phrase leaves room for interpretation — which will almost certainly result in lower exit altitude for you. Unless weather dictates otherwise, Ramblers takes you to the full altitude, every time. Accept no compromise on the altitude you jump from!
—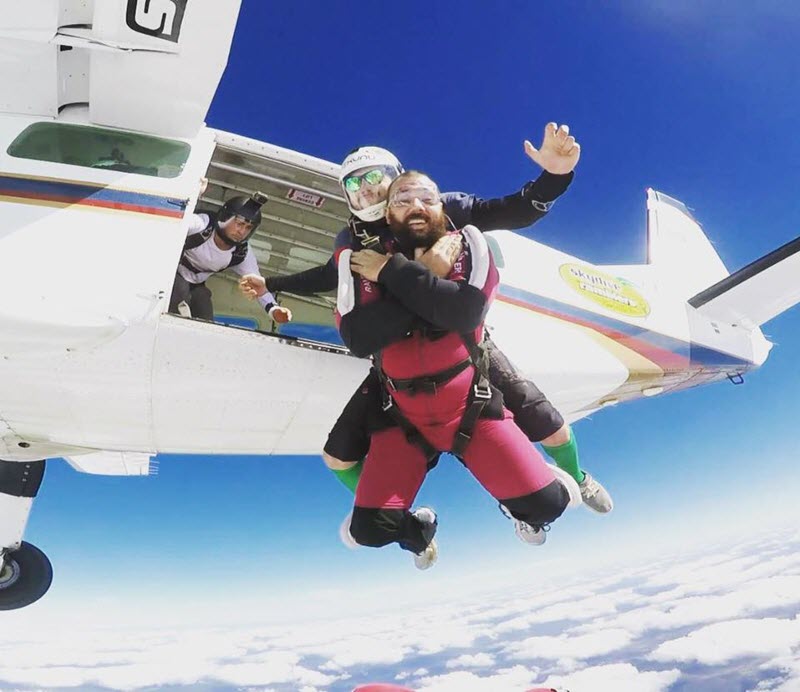 3. Get the kind of video that will maximize your great memories.
You've been waiting to do this your entire life, and the video proves that you've checked that bucket-list item right the heck off. It adds to the total price, but it's worth it!
You should know that Ramblers is one of the few operators in Australia that offers the choice of both an "outside" or "inside" video person. "Inside" video is captured from a camera mounted on your tandem instructor's wrist. The view is a close-up of your awestruck reaction, but doesn't get much of the setting. "Outside" video refers to video captured by a videographer in freefall alongside you. That perspective allows him or her to capture the full spectacle of your jump.
4. A little physical preparation goes a long way.
Here's the secret: Think of your skydive as a moderate athletic event, and treat it just like you would a 5k. Along those lines: Eat normally, moderately and nutritiously. Arrive hydrated (but don't drink alcohol, or you won't be allowed on the plane). When you pack in the morning for your tandem skydiving adventure, make sure to bring along soft drinks and a few healthy snacks.
Another word to the wise: Don't jump with a cold. Altitude and congestion really do not mix.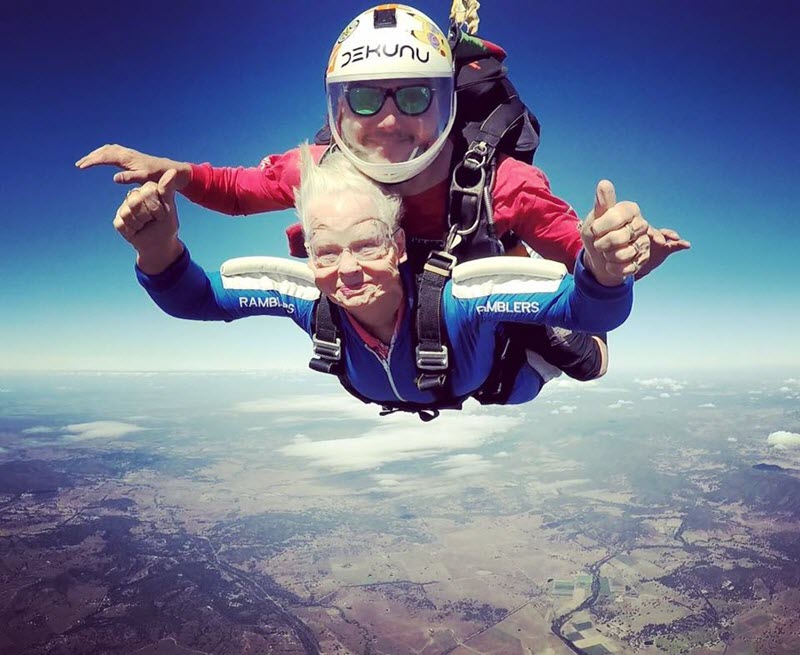 5. When you're ready to learn, we're ready to teach you.
Since our 1974 founding, Skydive Ramblers has grown to become one of the largest skydiving centers in the country — and it hasn't just been because we host the best tandem skydiving in Australia. It's because we're even more famous for our solo skydiving training programs. Ramblers graduates go on to win regional, national and international skydiving competitions; to participate in world-record skydives; to create lifelong friendships and lasting memories of fun in the sky and on the ground at the dropzone. We're proud of each and every one of them, and we'd love to see you in those ranks.
So: What are you waiting for? Book your reservation today. You'll be glad you did.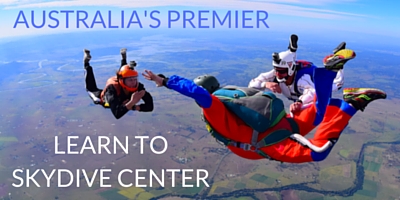 We spent eight days at Skydive Ramblers and had great time. Awesome DZ, awesome friendly staff, great airplane and facilities. Accommodation on premises was great and very reasonably priced. We also enjoyed after jumping socialising at the bar on DZ and great food both at DZ and in nearby Toogoolawah town. Skydive Ramblers are wingsuit friendly and there is plenty of landing space around DZ.
Highlight of our trip was incredible kangaroo action at landing area - we did literally land on kangaroos and it was great fun :-) There are also wild koalas in the area.
Alexander Safonov