Tandem Skydive with Ramblers at Toogoolawah
Saturday, January 5, 2019
Come Jump with us!
Tandem Skydiving is easy to describe but hard to forget! It is a positively thrilling experience offering spectacular sights and exhilarating sensations.
If you're thinking of tandem skydiving in Queensland, there is no better place to do it than Skydive Ramblers! We are Queensland's longest established skydiving centre and have been tandem skydiving Brisbane and the surrounding area since 1984.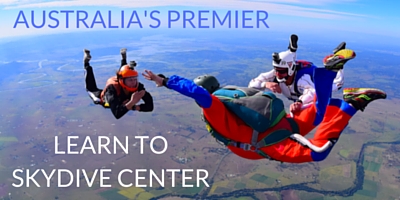 My experience of a tandem skydive was for my 40th Birthday. I could not imagine possibly enjoying myself any more than what I did today. Thank you to my tandem guide and the video guys. Instructions were very clear and thorough about what to do, what to expect and I got a great tour guide experience up in the air. I look forward to doing it again.
MAREE A.