Students Action @ Toogs DZ (October 2018)
Wednesday, November 14, 2018
Exit Exit Exit! Practice pull, check your alti, Stage 5 feel the air, do your turns, track away, Stage 7 back looooops – so much fun to be had!
Congratulations to all our new skydivers from October: Andrew, David, Halei, Lorenzo, and Tom.
Thanks to all the instructors and to Adrian Seemann for another sweet video compilation.
Music: Diva Demolition – Energy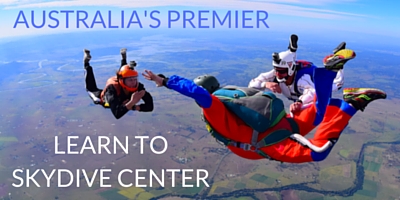 This is the place for your AFF Skydive Course! It was one of the most memorable experiences of my life and in no small part due to the great people at the Toogoolawah dropzone. I highly recommend this place for those considering learning how to throw themselves out of a perfectly good airplane. You won't regret your decision.
Sean B.