Student Action Video @ Toogs DZ (October 2019)
Wednesday, November 13, 2019
Congratulations to all our new skydivers!
Aileen, Adam, Adrian Brad, Clinton, Corey, Frank, Helen, Ivan, Jarrod, Kenny, Luke, Rob, Shane, Shane, Shirley, and Yi.
Welcome to skydiving. When you finish AFF, don't forget to apply for your AFF Stage 9 $100 rebate from South Queensland Parachute Council, and keep jumping!
Thanks to Fiona L McHugh for another great video compilation.
Music: Riff Raiders – American Fiction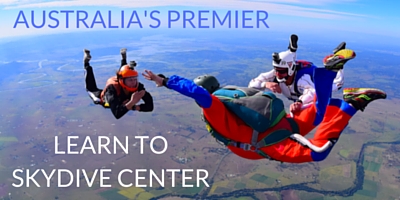 Ramblers is a great club and a great drop zone. It was 39 years ago and it is now. I have just gone through the photos of my tandem jump with Darren and relived the whole exhilarating experience again - even my husband was impressed. Congratulations to Dave McEvoy for such a fantastic venue.
Robin Armstrong