New Australian Record! 45-way 2 Point Sequential skydives
Thursday, October 4, 2018
Congratulations to all record holders for the 45-way 2 Point Sequential skydives! 🎉 We now have 3 new Australian 2-point 45-way records with 80 Aussie Bigwayers getting a new record. Ring that bell!! 🔔🔔 🔔 
 "Aussie Aussie Aussie, Oi Oi Oi!"
Good on Aussie Bigways, thanks to Larry Henderson, big shout out to Tracey Basman and all coaches and organisers! ⭐
Thanks to the Australian Parachute Federation Fi Fund for their generous funding support of this event. Thank you also to the NSW Parachute Council, the Sth QLD Parachute Council, the Toogoolawah Skydivers Club, the WA Parachute Council, and the Nth QLD Parachute Council for their generous funding support of this event.🙏
Epic footaaaaage! 📷Cheers David Brown!
Video by David Brown
Stay tuned for the event video being produced by Kelly Brennan and Jason Lane.
Fitchimages Photography: 3 records
Also check out some brilliant photos of the Aussie BigWays Premier event with Larry Henderson by Steve Fitchett on his Facebook page, or watch this space for updates: Fitchimages.com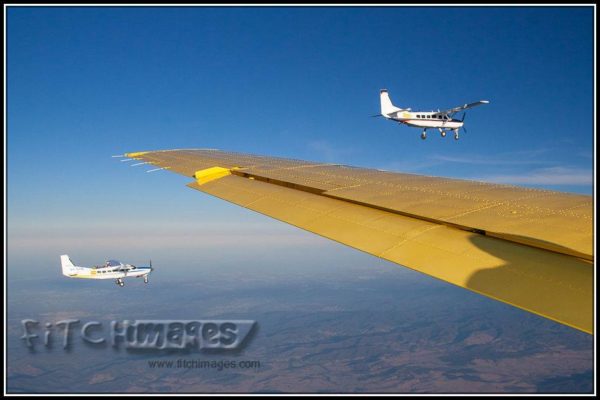 Group 1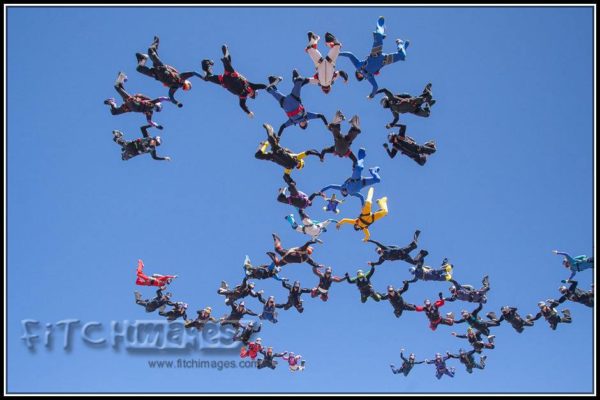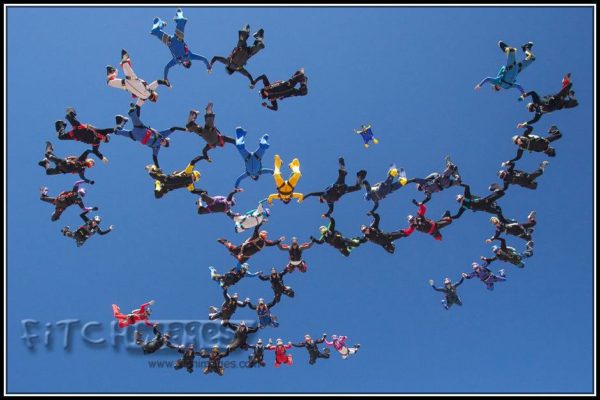 ---
Group 2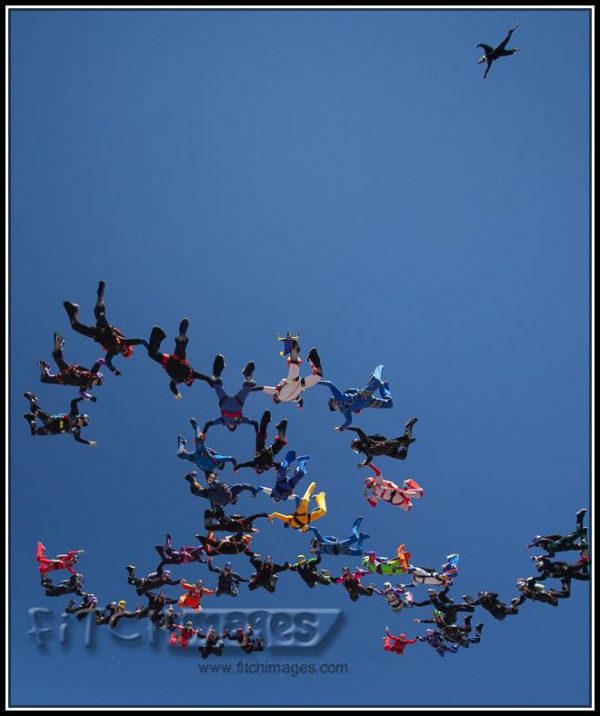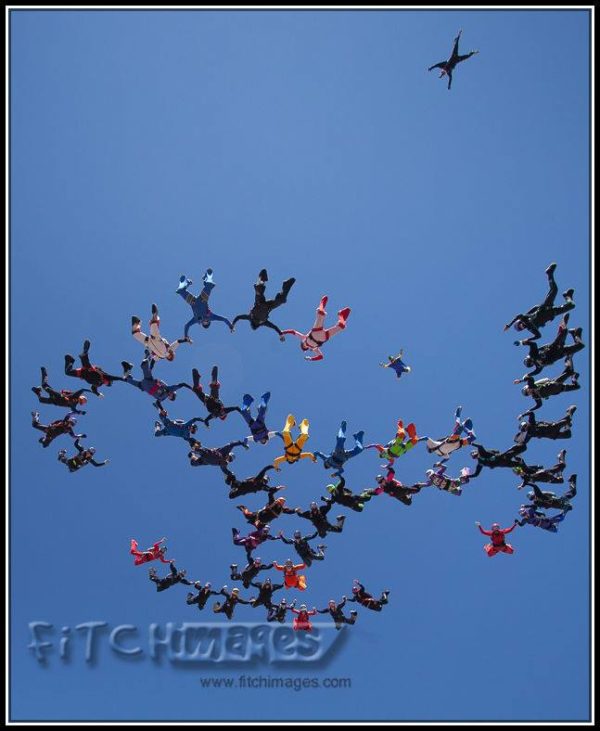 ---
Group 3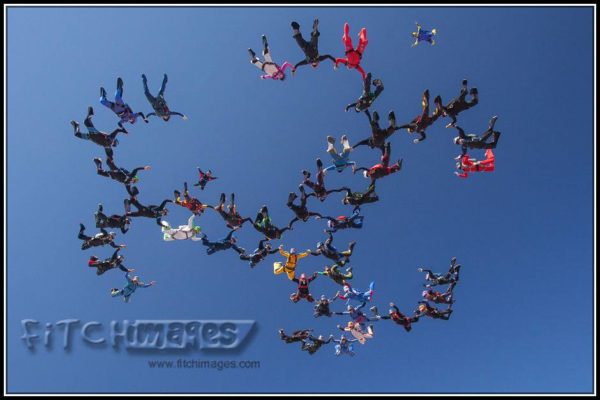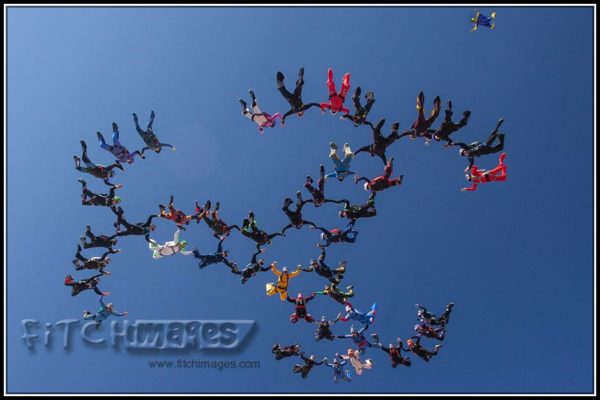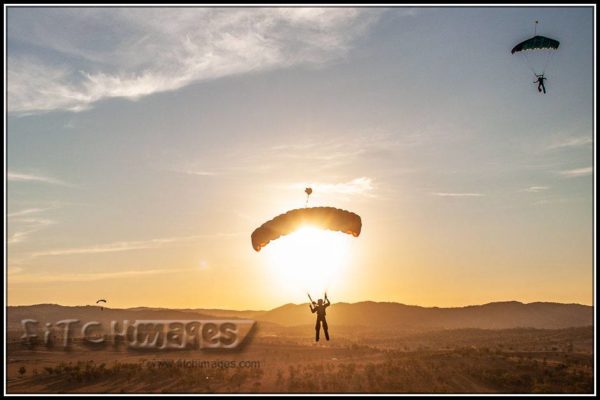 For more Fitchimages of the Aussie Bigways Premier event with Larry Henderson, visit Steve Fitch's Facebook page. Or check out David Brown's Facebook page. Or go to the Aussie Bigways Sports Team Facebook page. 
For all the info visit the www.aussiebigways.com website.
For information about Perris 2019: http://www.aussiebigways.com/records/2019-aussie-150-way/
The website has a yellow tab at the bottom of the page for you to subscribe to our mailing list, if you haven't already. This website is our Aussie Bigways Community Centre with State Mentor updates, Skill Development information, National Perspective and Captains Log – there is a mountain of written material to assist you in your journey to Perris Valley USA in May 2019.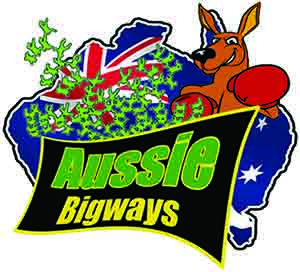 Karen McEvoy Photography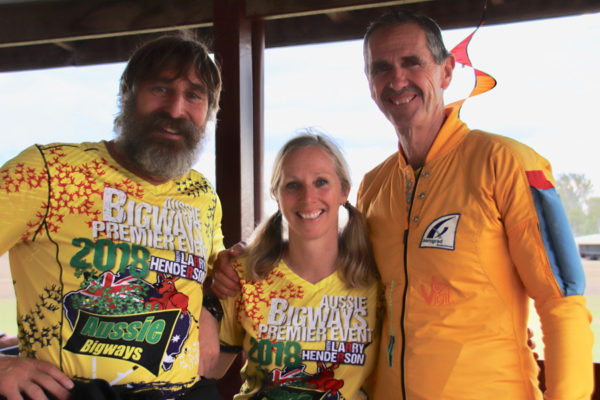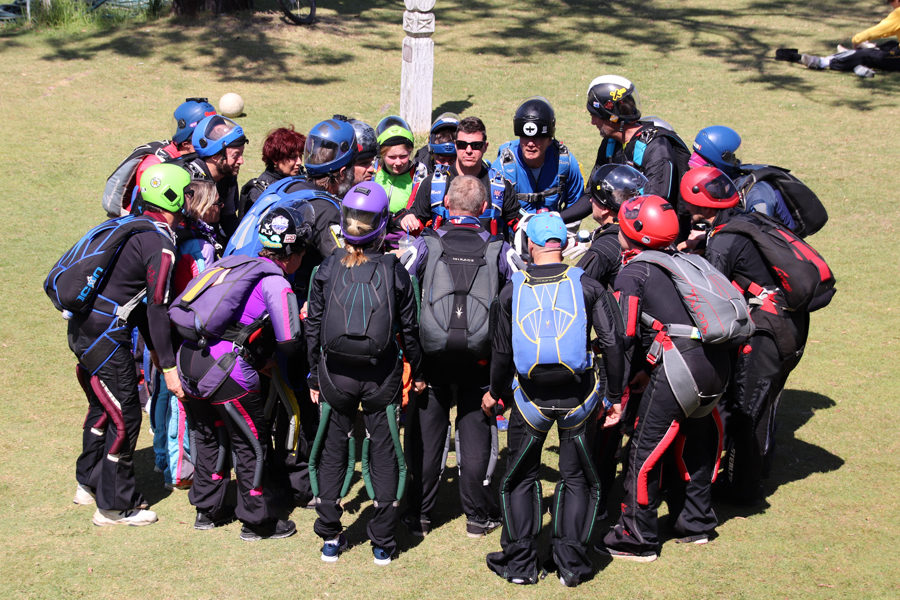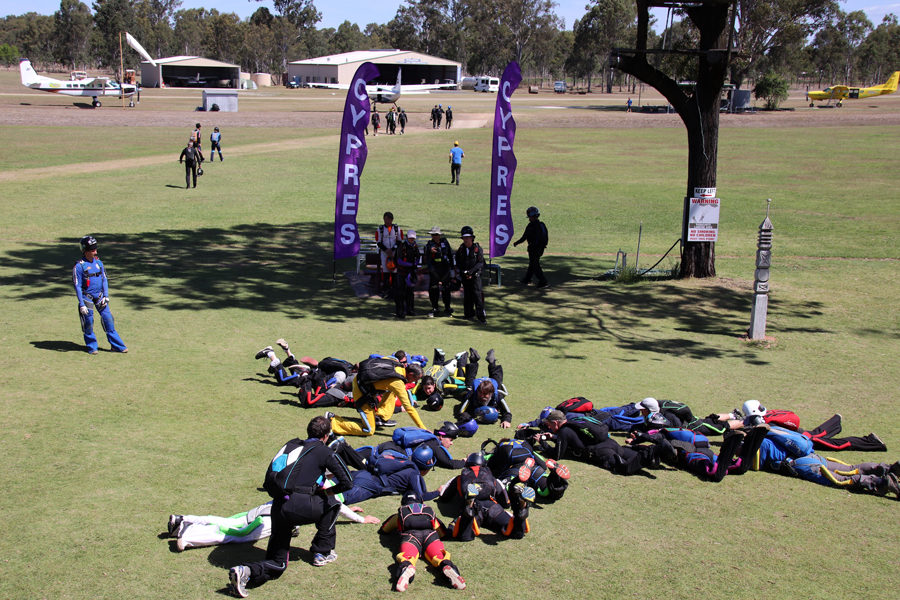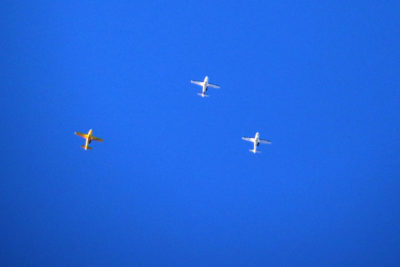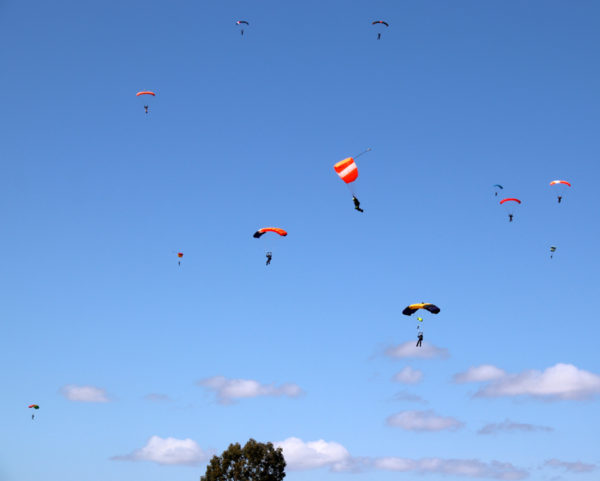 Sponsors – THANK YOU!
A special thank you to our sponsors. There was major financial assistance from the APF and the State Councils (NSWPC, SQPC, WAPC, NQPC & VTPC) and the Toogoolawah Skydiving Club as outlined in our welcoming address and event close out. Without their generous support this event would not have been a reality and we thank you so much for supporting the Aussie Bigways Team.
Thank you to Dave McEvoy and Skydive Ramblers Staff for hosting our event and sponsoring our Coaching Team slots.
There are our Skydiving Supplier sponsors, who also gave generously to our raffle. Thank you all who purchased tickets so we could raise the funds necessary for other event costs not covered by the APF and Councils, such as plane ferry costs, oxygen, etc.
Sunpath – 50% off Javelin Rig. Thank you also for our Team Head Socks and goodies!
Cypres – thank you for the 50% off a new Cypres and Maintenance giveaway and goodies!
iFLY Downunder – your continual support in tunnel giveaways is amazing!
Cookie Helmets – thank you for supporting our State Mentors and Voluntary workers along with the raffle helmet giveaways!
NZ Aerosports – thank you for the 30% off a new canopy and free line set!
P3 Skydiving – thank you for the free P3 Bigway Camp slot!
Mee Loft – thank you for the solo Audible and semi stowless d-bag, and goodies!
Intrudair – % off jumpsuits, giveaways and goodies for our Goodie Bags!
Manufactory – thank you for the Coaches Yellow & Mentor Blue T-shirts!
Supercharge – Free Clinic Coaching by Melissa Harvie!
Terminal Sports – thank you for the goodies!
Our 'world' is run by Volunteers & Talented Individuals
Many thanks to our Volunteers, who gave their time selflessly to ensure the success of this event:
Larry Henderson – thank you for taking the time to come coach our Bigway team to best prepare for our record event in May 2019. You have continued to give assistance and guidance to our Leadership and Mentor team. We all aspire to be as Humble and Happy as Larry!
Local Coaches who invested time & money to be at the event to work with Larry Henderson and coach the team!
Ben Nordkamp
David Loncasty
Greg Jack
Alan Mossy Moss
Laurence Garceau
Stretch
Shadow Coaches who assisted our coaches, attending on their own ticket to learn more about coaching and slotting of Bigways
Kelly Brennan
Martin Klapper
Joe Rummy Clarke
Christian Peric
Janine Hayes
Camera Crew
Steve Fitch – Lead Cameraman
Paul Barker
Steve Dines
David Brown
Event Committee who assisted in the planning and logistics of the event
Martin Klapper
Ben Nordkamp
John McEvoy, Eloise, Liam, Poo Smith – Pilots flying our formation loads
Manifest – Jenny, Sara, Karen, Collette, Vicki
DZ Accounts – Margaret
Darren Doyle – CI & DZSO
Ron & Mick – DZ Ground Staff
John Macca & Ben Nordkamp – oxygen management
Greg Jack – Event Safety Officer and Raffle master
Ben Nordkamp – Event Safety Officer
Joe Rummy – Social Media
Janine Hayes – writing ASM Article
Ben Nordkamp & Darren Doyle – Gear Checks
Kristina Hicks – Check in, thank you also Stretch for helping out
Sandy Nieuwenhoven – Judge assistance and Onsite Judge for Sequential Records
Cole Ruthenberg – Onsite Judge for Sequential Records
Peta Holmes – Offsite Judge
Bob (Guy Taylor) – Selling of Raffle Tickets
Kelly Brennan & Jason Lane – Event Video
Packers – Ida & Andy, Kim & Kiwi, Enid & Pam
Caterers – Brendan Saunders and his catering team. Thank you for fuelling the Aussie Bigways Team throughout the 7 days!
Coffee Truck – Thank you Darren and Mum for the coffees and slushes throughout the event!
DZ Marketing – Sonja
And many more that helped in so many ways, such as Janine Hayes gathering details about our participants, Paul Barker and Mark Higgins collecting participant information for the display jump, Artour loaning his computer power cord that truly saved the day! Thank you! Apologies if I have missed anyone…so many helped, it was such a team effort!
All the best and see you in the skies soon
Tracey Basman
Aussie Bigways National Events Co-ordinator
This event is proudly sponsored by the Australian Parachute Federation (APF), NSW Parachute Council, Sth QLD Parachute Council, WA Parachute Council, Nth Qld Parachute Council, VicTas Parachute Council, Toogoolawah Skydiving Club, Skydive Ramblers, Sunpath, Cypres, Cookie Helmets, iFLY Downunder, NZ Aerosports, P3 Skydiving, Intrudair, Mee Loft, Manufactory, Supercharge Terminal Sports.