B-Rel Training – Fitchimages
Sunday, May 13, 2018
COMPLETE YOUR B-RELS AT SKYDIVE RAMBLERS
After you receive your 'A' Certificate, the next step towards becoming an experienced skydiver is to complete your B-Rels (B-Rels = 'B-Certificate' Course relative work jumps). B-Rels are designed to teach you how to skydive safely with other skydivers.
The B-Rel program consists of 6 Stages. If your flying skills are already exceptional, you might even be able to do more than one Stage at a time. Once you've completed all six stages (and a few additional minor qualifications), you'll be eligible to receive your 'B' Certificate.
For more info about B-Rel support and available rebates, visit our B-Rels & Star Crest webpage.
This video was compiled on Saturday, the 12th of May. Thanks to the APF for their support and thanks to Steve Fitchett and the camera flyers for their contribution. Also watch the freefall footage of these jumps in our Video blog: "B-Rel Training Day".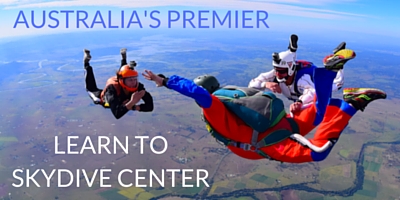 An absolute Blast. Totally exhilarating. Sarah, my diving buddy was totally professional and competent. She rehearsed my moves. Gave me an opportunity to bail (which was never going to happen but would have been appreciated by a possible nervous type), was a very good tourist guide on the climb out so fabulous experience all round.
Thanks to everyone there.
Cheers, Carol.
Carol Browne