The Dropzone for Fun
Monday, May 20, 2019
At Skydive Ramblers, one of our fundamental tenets is, well, fun! In fact, we're famous for it: fun jumps, fun times, fun events, and the ever epic (and fun, of course) biannual Equinox boogie.
If you're looking for a drop zone suited for all skill levels, a place to help you progress and build longevity in the sport, look no further. As discerning jumpers (or jumpers to be) we don't expect you to just take our word for it, keep reading to discover what makes Skydive Ramblers the dropzone for fun.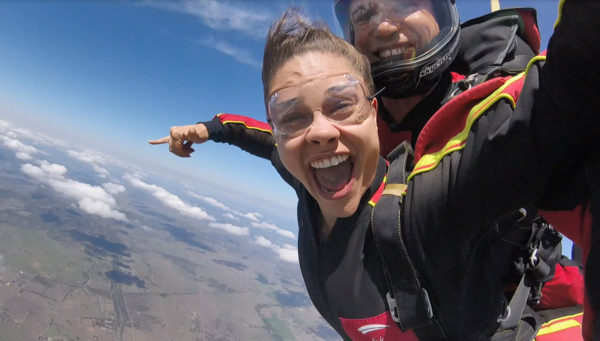 Fun Jumper Paradise
One of the primary ways our dropzone caters to fun jumpers (and aspiring fun jumpers/ students) is by providing all the amenities you could ever hope for. Honestly, we're as much a skydiving resort as we are a dropzone. We offer a large carpeted packing area, a shaded creeper pad, video debrief stations, hot showers, clean toilets, laundry, foosball and pool tables, an inground swimming pool, huge bar, Café, and BBQ.
We even have on-site accommodation available: a bunkhouse, powered camp sites, caravans, and cabins. But, be sure to call and book a reservation ahead of time. These lodgings go quick.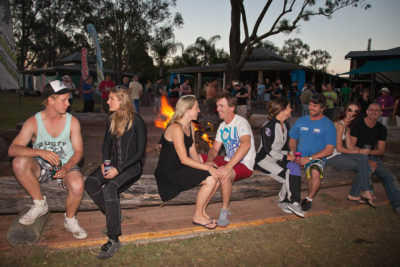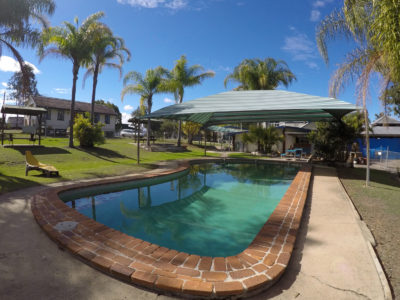 Learning Curve Camps
Continued learning and time spent honing skydiving skills is a great way to ensure longevity in the sport. Additionally, we've discovered the best way to maintain a fun, safe dropzone is to train skydivers and continue to fill our fun jumper ranks with educated, passionate jumpers. What better way to encourage your own continued learning than with our Learning Curve Camps?
The Details:
Each Learning Curve Camp is a week long event offered bimonthly. Learning Curve Camps are typically directed toward engaging beginners and lower experience level jumpers. However, we encourage all skill levels to join the fun as we also offer big-ways, intro CRW, coaching for new cameraflyers, night jumps, hybrids, and swoop 'n' chugs. No matter your skill level, you can join in on the fun.
We can also cater these camps and the skills covered therein to individual needs, so book ahead for the camps and tell us what you'd like to work on.
First Saturday of the Month: Star Crest Saturday
Earning your Australian Star Crest (ASC) is a big deal. With the ASC you can take part in skydives of more than ten people.  Once obtained, the Australian Parachute Federation will add a Star Crest number to your license in recognition of your proficiency in flatfly relative work.
We don't expect you to get there on your own, so on the first Saturday of the month, we have Star Crest Saturday.
Join Tish, Kristina, and Emily to learn the right way to handle large formation skydives and earn your ASC. Once you've done your Star Crest jumps, if you continue with your disciplined flying skills, the big way world can become your oyster!
Equinox Boogie
Nothing guarantees a fun time quite like the Equinox Boogie. Held every two years in October, The Equinox Boogie is like no other skydiving boogie in Australia! This skydiving music festival hybrid is the go-to biannual boogie. On the entertainment side, there are 2 stages with 7 days of live music, awesome raffles, a big bonfire every night, cocktails at the Calypso Bar, and the famous Equinox Talent Quest. On the skydiving side, there will be 3 Turbine aircraft, high-altitude jumps from 18,000feet, load organizers, and top-level coaches in every discipline. Don't let this event pass you by, start planning for the 2020 Equinox Boogie held October 24-31st, 2020.

So, what do you say?
Improve your skills, broaden your knowledge, and above all, have fun at Skydive Ramblers today!