Students Action Video @ Toogs DZ (September 2019)
Tuesday, October 8, 2019
Congratulations to all our students ! Adam, Ailin, Brad, Brenden, Bush, Cain, Danny, Jarrod, Marcus, Rosie, Scott, Shirley.
Welcome to skydiving. When you finish AFF, don't forget to apply for your AFF Stage 9 $100 rebate from South Queensland Parachute Council, and keep jumping!
Thanks to Fiona L McHugh for another great video compilation.
Music: Riff Raiders – Live Like You Mean It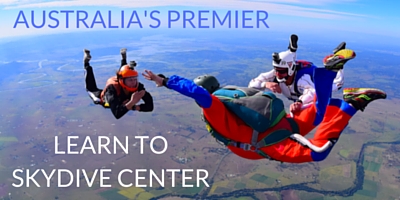 This is the place for your AFF Skydive Course! It was one of the most memorable experiences of my life and in no small part due to the great people at the Toogoolawah dropzone. I highly recommend this place for those considering learning how to throw themselves out of a perfectly good airplane. You won't regret your decision.
Sean B.