Students Action Video @ Toogs DZ (September 2019)
Tuesday, October 8, 2019
Congratulations to all our students ! Adam, Ailin, Brad, Brenden, Bush, Cain, Danny, Jarrod, Marcus, Rosie, Scott, Shirley.
Welcome to skydiving. When you finish AFF, don't forget to apply for your AFF Stage 9 $100 rebate from South Queensland Parachute Council, and keep jumping!
Thanks to Fiona L McHugh for another great video compilation.
Music: Riff Raiders – Live Like You Mean It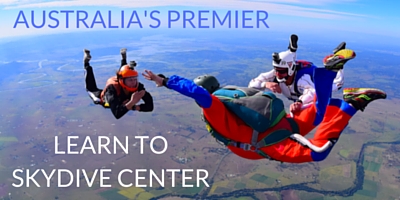 Most amazing experience. Staff are all professional, very safety oriented but make the entire time you are there so much fun. First time jumper and we did it at night during their equinox boogie and the atmosphere was brilliant. Highly recommend to anyone wanting to experience an amazing jump.
Kathlyn Wiles