Students Action @ Toogs DZ (January 2019)
Sunday, February 10, 2019
Congratulations to all our new skydivers! Byron, Ron, Jared, David, Bevan, Toby, William, Lucy, Laughlan, Christopher, Charlotte, Cory, Robert, Matt, Sian, Joel, Terry, Tim, Thomas, Dominic, Kieren, Claudio, Marc, Mahendra, and Joel. Welcome to the Toogoolawah skies and the world of skydiving.
Thanks to all our instructors and thanks for the video edit to Oli Morris.
Music: The On Fires – Nobody Wants; and Tobu – Colors
Become a qualified skydiver and enjoy a new life full of incredible fun, real adventure, new friends and freefall – yahoo! Call us on 07 5423 1159 for all the info.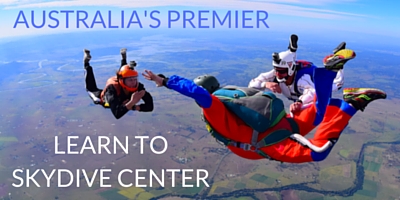 This is the place for your AFF Skydive Course! It was one of the most memorable experiences of my life and in no small part due to the great people at the Toogoolawah dropzone. I highly recommend this place for those considering learning how to throw themselves out of a perfectly good airplane. You won't regret your decision.
Sean B.