Skydiving Videos: Are They Worth the Money?
Wednesday, December 11, 2019
Lights. Camera. Action.
No, we're not getting ready to film this year's blockbuster hit at the box office; we are capturing your first tandem skydiving video. After all, who wouldn't want to be the leading lad or lady of their very own skydiving video? At Skydive Ramblers, you're the star. Even if you're a little camera shy, there are plenty of reasons to purchase your very own tandem skydiving video. 
It's not a big budget production, but like any premier service, there is a cost associated with skydiving videos. Which may leave you wondering, are skydiving videos worth the money?
The short answer: yes, unless you're a fan of nagging disappointment. 
One of the primary reasons to spend your hard-earned money on a tandem skydiving video is that you are likely to regret it if you don't! We are just being honest: if more first-time skydivers knew ahead of time just how much they would regret not capturing their first taste of flight, far fewer would leave feeling the stirrings of remorse. We care about our customers, and this is why we aim to share just what makes skydiving videos worth it.
You only get one "first" skydive.
Even if you end up like many of us here at Skydive Ramblers, accruing thousands of skydives during your foray into the skydiving world, you will only have one first jump. 
For many, firsts are considered important milestones along life's journey. There are some we are lucky enough to capture and other's we aren't. If you cherish firsts, you will certainly regret not capturing your first jump with a tandem skydiving video.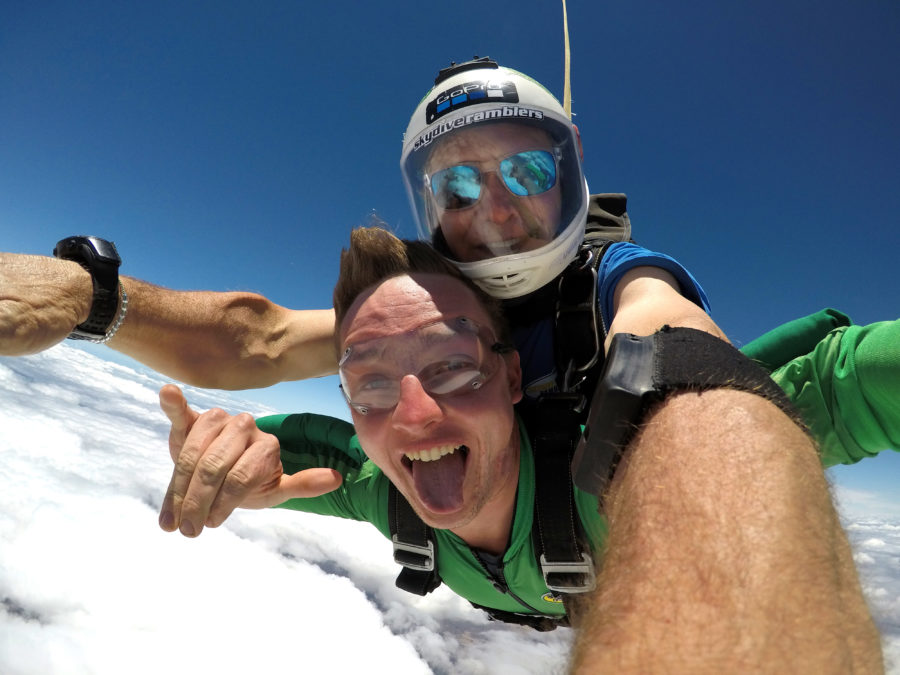 It's quality video (or photo) evidence of an epic experience.
Aside from actually making a skydive, there's nothing quite as cool as sharing your skydiving videos with your friends and family. If you are worried your big debut in film will be a series of shaky, amateur shots, you will be pleasantly surprised. Your tandem skydive video is an approximately 7-minute mini-movie filmed by a professional that is dubbed to music and digitally edited. 
At Skydive Ramblers, we offer a few ways to have your skydive filmed. You can capture the entire epic adventure with either a handy cam (a camera attached to your instructor's hand) or with an outside camera flyer. Regardless of the option you choose, you will be given quality video and/or high-resolution photos.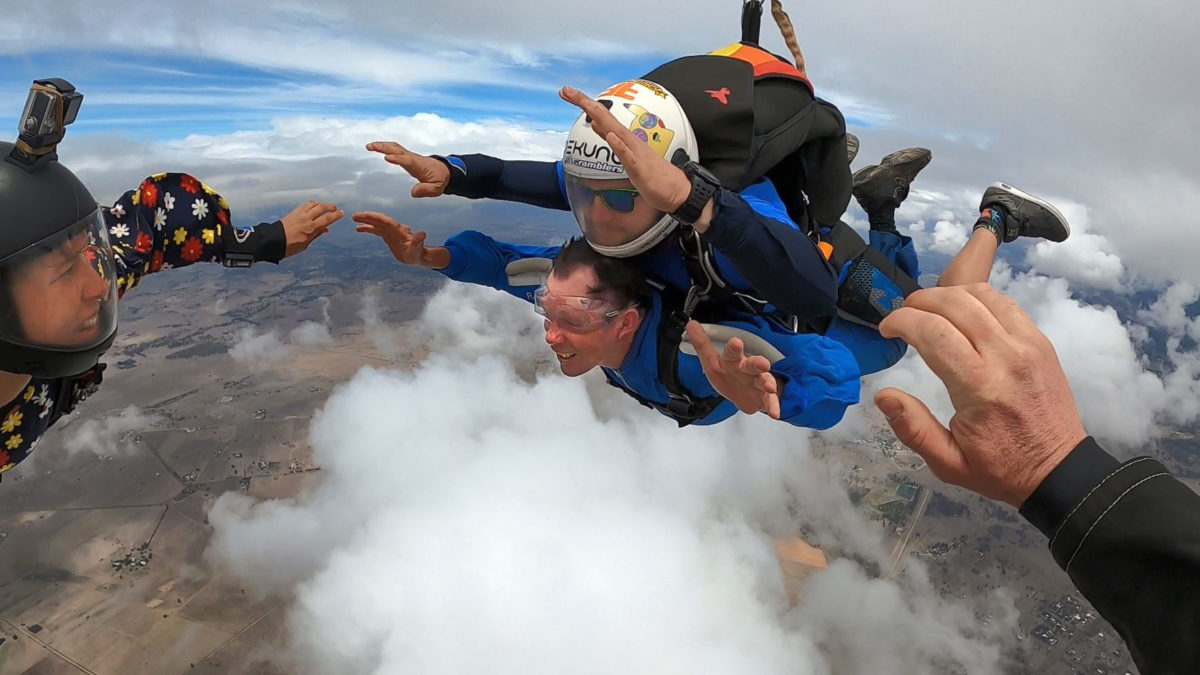 Aerial cinematography takes great talent.
If you choose the tandem skydiving video package with an outside camera flyer, you will really get to see an aerial artist at work. As if it wasn't challenging enough to freefall in a stable manner at 200km/hr, try doing it with a camera strapped to your head and all while capturing stunning, in-frame footage of another pair of people falling 200km/hr.
Doesn't sound so easy does it? Truly, it's not: becoming a camera flyer takes considerable skill and experience. At Skydive Ramblers, we only employ the best, and after you see the final product, we are certain you'll agree!
Ready for your close up? Schedule your skydive with Skydive Ramblers today.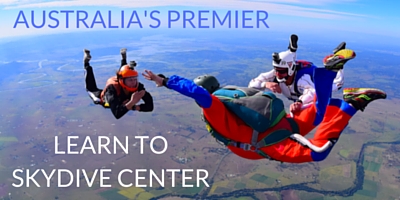 Had an absolute great time learning this amazing sport... I am absolutely hooked. My partner also did 2 tandem jumps, considering that she doesn't like flying or heights and yet due to the nature of Ramblers and their instructors and staff, she is definitely hooked as well. Absolutely recommend Ramblers either for an experience of a life time or to complete a full course. You will not regret it.
Luke Gray