Red Thunder Airshow 2018 – Watts Bridge Memorial Airfield – Demo
Thursday, May 31, 2018
The Skydive Ramblers Demo team jumped into the Red Thunder Airshow 2018 at the Watts Bridge Memorial Airfield on Saturday 26th and Sunday 27th of May. The demo team opened the show on both mornings jumping the giant Skydive Ramblers flag – thanks to Rod Benson. Good on all jumpers, camera flyers, and special thanks to Ben Nordkamp for organising these demo jumps.
Video & Photos by Dave Brown
About the Red Thunder Airshow:
A CELEBRATION OF AVIATION PAST AND PRESENT.
Whether you are a pilot, aviation enthusiast or a family wanting a great day's entertainment, our Red Thunder unique air show, set in stunning scenery, will create memories that last a lifetime. Dedicated to showcasing vintage military aircraft, along with the thrills of modern aviation. The show includes Warbirds, Jets, Helicopters, Aerobatic Displays, Skydiving, Military Vehicles Hot Rod Cars, Live Music and fabulous Food and tasty Beverages.
Come and join us in celebrating everything aviation.
EVERY AIRCRAFT HAS A HISTORY – EVERY PILOT HAS A STORY.
Like the Red Thunder Airshow Facebook page or visit their website: www.redthunder.com.au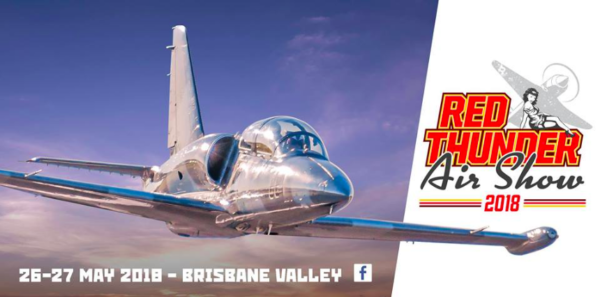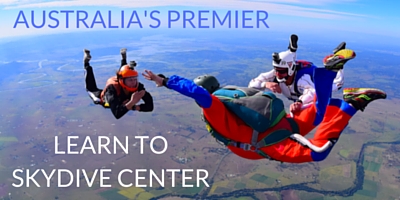 Had an absolute great time learning this amazing sport... I am absolutely hooked. My partner also did 2 tandem jumps, considering that she doesn't like flying or heights and yet due to the nature of Ramblers and their instructors and staff, she is definitely hooked as well. Absolutely recommend Ramblers either for an experience of a life time or to complete a full course. You will not regret it.
Luke Gray