End Of Month Wingsuit Weekend #1 – by Luke Rogers
Friday, February 1, 2019
This was the first end of month wingsuit weekend in South East QLD (26-27 January 2019), which was aimed at giving us a chance to all come together as a wingsuit community each month to fly, meet new people and have fun sharing our passion of Wingsuit flying and build up an awesome progressive community.
Massive thank you to everyone that turned up for this event over the weekend!! Over 15 wingsuiters showed up and completed over 123 jumps with zero chops, and zero incidents to report! So much stoke from the crew! I hope you met and flew with new people but most of all had a wicked time! just from the feed back you guys gave me it was a huge success, and we will be making the last weekend of every month just a big gathering for us all to come together and shred! tag yourselves and add some more pics to this album!! https://www.facebook.com/events/2207414386019329/
Luke Rogers.
EVENT SPONSORS:
South Queensland Parachute Council
Australian Parachute Federation
Skydive Ramblers Toogoolawah
Track: Koven – Never Have I Felt This [NCS Release]
Music provided by NoCopyrightSounds.
Watch: youtu.be/-7fuHEEmEjs
Free Download / Stream: ncs.io/NeverHaveIFeltThisYO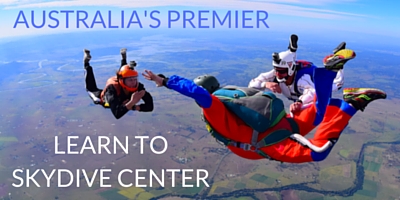 We spent eight days at Skydive Ramblers and had great time. Awesome DZ, awesome friendly staff, great airplane and facilities. Accommodation on premises was great and very reasonably priced. We also enjoyed after jumping socialising at the bar on DZ and great food both at DZ and in nearby Toogoolawah town. Skydive Ramblers are wingsuit friendly and there is plenty of landing space around DZ.
Highlight of our trip was incredible kangaroo action at landing area - we did literally land on kangaroos and it was great fun :-) There are also wild koalas in the area.
Alexander Safonov