Top 5 Reasons Why Skydive Ramblers Will Accelerate Your Learning
Friday, January 3, 2020
Since 1972, Skydive Ramblers has been the sport-focused dropzone that antipodean jumpers head for to really get things done. Situated in the lush Queensland countryside, we have everything you need to turbo-charge your progression in an awesome setting amongst our highly qualified and experienced team. Here are just a few of the reasons why joining our next Learning Curve Camp is a very good idea…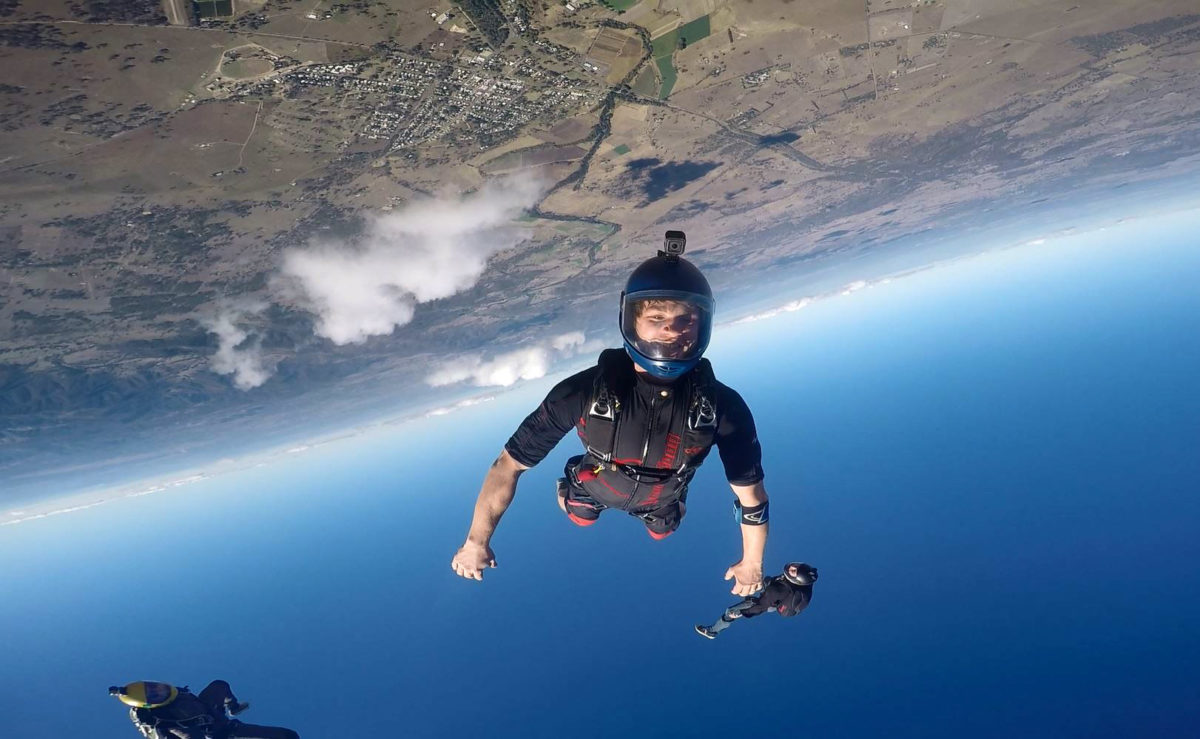 1. Knowing Things Is Cool
Learning Curve Camps at Skydive Ramblers are tailor-made for progression in the areas you need most. From ground-based knowledge (such as gear maintenance and the assessment of weather conditions) through to practical knowledge after take-off (such as spotting and in-air navigation), we build a daily programme for all attending jumpers to get the absolute most from their time spent here with us, and help them on their way to make further progress in this amazing sport as a safe and aware skydiver. With exams at the end of the week you can work toward and get signed off for that licence — and level up your skills for your next adventure (such as our upcoming Xmas Feelgood Time, or the Equinox Boogie!).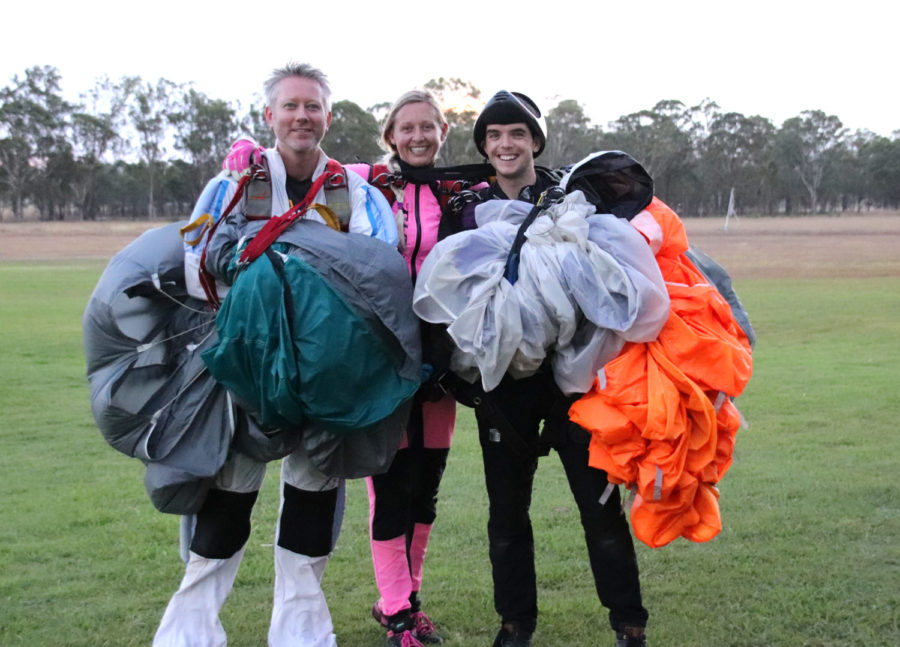 2. It's Free!
Attending a Learning Curve Camp here with us does not cost anything above our usual prices. There are no hidden fees and no event registration to pay. Just come along and get stuck in! Jump tickets and coaching are the same as any other time, as are the DZ rego fees and all the facilities you might require during your stay with us. Extra stuff that you don't have to pay for include all the daily seminars delivered by our (very) experienced and knowledgeable staff. All in all, everything you have access to during the week adds up to be much greater than the sum of its parts — representing incredibly valuable experience whatever stage in your skydiving career you are at.
3. Ramblers Has Everything You Need
Just outside the town of Toogoolahwah and not far from Brisbane, Skydive Ramblers is a true skydive resort – with everything you need right here on site to make your experience comfortable and help you achieve as much as possible. We have multiple accommodation options: you can camp out (to save money for more tickets!) if you like, or upgrade to something a bit fancier with air-conditioning such as one of our cabins. Coming with friends? Why not book one of our motel room, which have enough space for four. We are constantly upgrading things around the place too — last year we added more new accommodation, and this year we refurbished and spruced up the pool area. We have a licensed bar right here on the premises and even a laundry so you can wash your stinky socks.

4. Our Team
As the premier dropzone in this whole region of the globe, Skydive Ramblers is the home to many highly qualified and tremendously experienced staff. Skydiving is built on human connections, and our staff are some of the very best. From members of the older generation of skydivers that are a vast well of knowledge and experience, through to the newest faces on the scene brimming over with talent and enthusiasm — Ramblers is an amazing place to spend some time with members of the skydiving community and develop relationships with new friends that will last a lifetime!
5. It Is All In The Details
We have been running Learning Curve Camps here at Ramblers for a long time, and over the years have refined the process using feedback from our community of jumpers to squeeze every bit of progression from the process as possible. We video the landings every day, and debrief each evening as a group to maximise the experience and progression being shared by everyone. You can even do your water landings training here in our pool.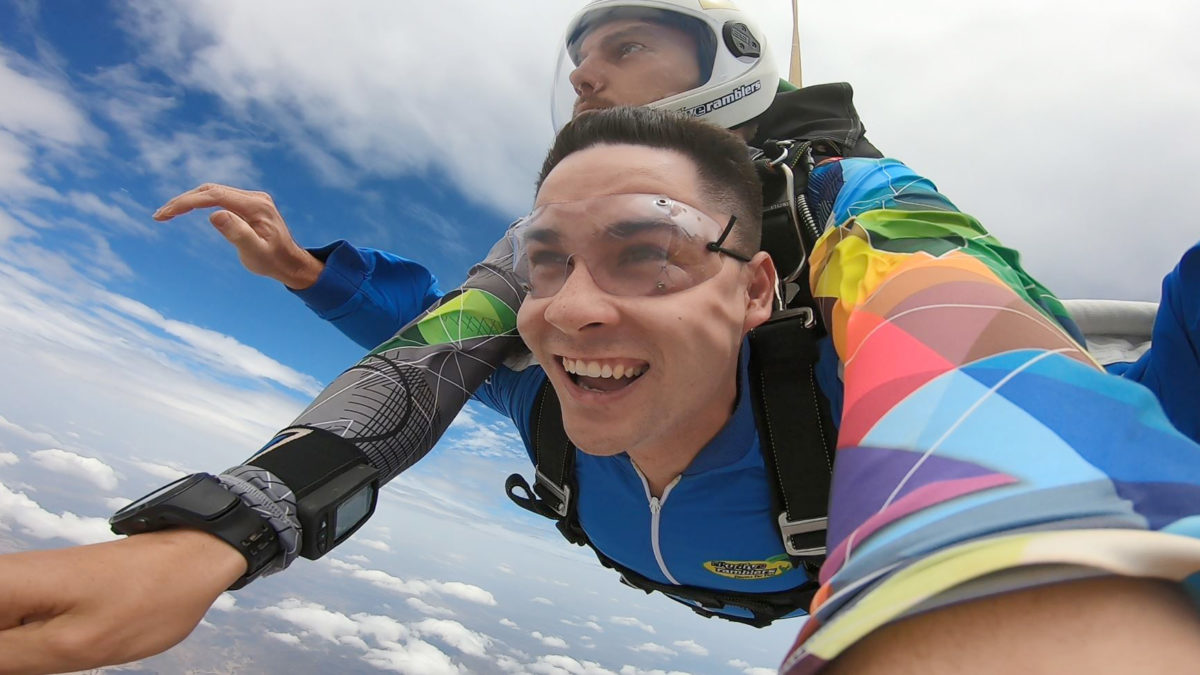 Skydive Ramblers is a perfect place to get away from normal life and engage in this extraordinary sport in an environment that can give you everything you need to push forward as much as possible. Our Learning Curve Camps are generally tailored towards the newer jumpers, but all levels are welcome. During the week we cover topics in which real-world situations will very likely test your knowledge sooner than you think. So — what are you waiting for? Sign up now and head to Skydive Ramblers to make the next step in your skydiving career as fun and beneficial as possible.