Students Action Video (December 2019)
Tuesday, January 7, 2020
Congratulations to all our new skydivers! Adam, Andrew, Brady, Brenden, Chanel, Jamie, Jake, John, Kristina, Len, Matt, Nicole, Peter, Ramon, Salin, Son, Tara, Tia.
Congratulations all! Welcome to skydiving. When you finish AFF, remember to apply for your AFF Stage 9 $100 rebate from South Queensland Parachute Council, and keep jumping!
Thanks to all our instructors and thanks to Fiona L McHugh for another great student video compilation.
Music
Do it again – Funkhaus
Born to raise hell – Riff Raiders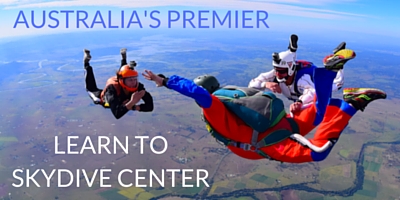 My experience of a tandem skydive was for my 40th Birthday. I could not imagine possibly enjoying myself any more than what I did today. Thank you to my tandem guide and the video guys. Instructions were very clear and thorough about what to do, what to expect and I got a great tour guide experience up in the air. I look forward to doing it again.
MAREE A.