Students Action @ Toogs DZ (December 2018)
Wednesday, January 16, 2019
Congratulations to all our new skydivers from December 2018! Philip, William, Tommy, Adam, Andrew, Giovanni, Steven, Michael, Lin, Matthew, Ben, Nick, Jhock, Jamie, Shonee, Julian, John, Brodie, Sandy, Bevan, Debbie, Chris, Laura, Warren, Byron, Jarod, Andrew, Chris, Ron, Terry, Laughlan, Marc, Joel, David, Chris, Max, Claudio, Taine, Benjamin, Joel, Matt, Sian, and Andrienne!
Welcome to the skies. Thanks to Oli Morris for a cool video edit! And thanks to all the instructors.
Music: Dizaro – Sun goes down; & Fredji – Flying High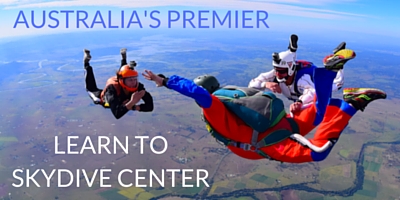 My experience of a tandem skydive was for my 40th Birthday. I could not imagine possibly enjoying myself any more than what I did today. Thank you to my tandem guide and the video guys. Instructions were very clear and thorough about what to do, what to expect and I got a great tour guide experience up in the air. I look forward to doing it again.
MAREE A.