NYE Boogie Day 1 🎞 Video by Little Wheels Productions
Friday, January 14, 2022
Day 1 of the New Years Eve Boogie at Skydive Ramblers Toogoolawah.
Video by Kurt Cooper – Little Wheels Productions.
Coaches
Dominic Marchisotti (iFly Gold Coast)
Matt Drew (freefly and angles)
Matt "Maddog" Thomas (freefly and angles)
Isaac Johnston (freefly and angles)
Natisha Dingle (flatfly RW)
Thank you to the SQPC and TSC for sponsoring this event, it would not be possible without your support!!!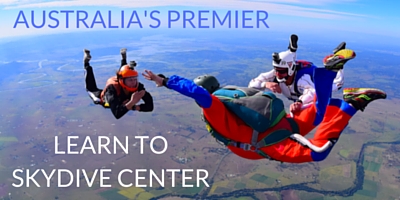 They helped me overcome all my fears! It was INCREDIBLE!
So last week I did a tandem jump!!!!! Was such a mad time! 🤯🤪🤩😮🤗 I've never wanted to skydive before but was asked to do it for work, so I really quite nervous. But the team at Ramblers Toogoolawah were so professional and cool that they made it such an undeniably EPIC and INCREDIBLE experience! Would even do it again! Highly recommend jumping there.
Briana Goodchild – Channel 9 Today Show