WTO (Wind Tunnel Option)
Incorporate the WTO into your Learn to Skydive Course
WTO (Wind Tunnel Option) – Utilising the Wind Tunnel at the Gold Coast to enhance your skydiving skills. Incorporate the Wind Tunnel Option into either the AFF or the IAD Learn to Skydive Course.
Wind tunnel experience with focused freefall training is great for practicing the Real Thing. Ramblers have helped pioneer the option of using the wind tunnel for skydiving training. The WTO is an attractive option to add to either method of learning skydiving, AFF and IAD. The WTO can be added to any Ramblers "A" Certificate training Package. The WTO training can be organised for freefall training at any stage of your training package.
The WTO cost an extra $330 for twenty minutes (2 x 10 minute blocks). WTO fee must be made with initial package booking.
The great thing about the wind tunnel is you get to experience "artificial" freefall wind forces that come with Skydiving – up to 180 Km/hr, and you learn to relax and breathe at high speed!
Watch the full Learn to Skydive Video: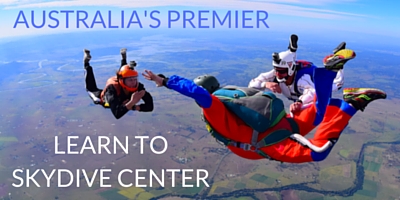 This is the place for your AFF Skydive Course! It was one of the most memorable experiences of my life and in no small part due to the great people at the Toogoolawah dropzone. I highly recommend this place for those considering learning how to throw themselves out of a perfectly good airplane. You won't regret your decision.
Sean B.