Wingsuit Skills Camp
Coached by Luke Rogers
Next Date: September 25 - 26, 2021 | 8:00 am to 5:00 pm
Three skills camps are to be held at Ramblers in the lead up to the National WS Formation Record attempt in December this year. The current record is 23.
If you're keen, fill in the rego form. This registration form is intended to capture interest in these camps as well as create 'squad' of wingsuiters committed to training and participating in the record attempt.
Budgets for these camps are still being worked on and the cost will depend on funding and the likely number of people committed to each event.
While the camps are open to all, preference will be given to those who are committed to the record attempt.
So, if you're interested fill in the form and look out for more info 🙂
Upcoming Dates
September 25 - 26, 2021 | 8:00 am to 5:00 pm
October 23 - 24, 2021 | 8:00 am to 5:00 pm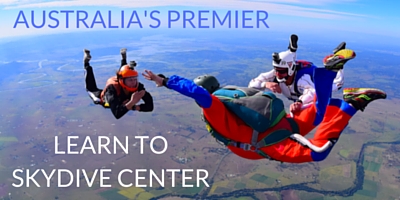 This is the place for your AFF Skydive Course! It was one of the most memorable experiences of my life and in no small part due to the great people at the Toogoolawah dropzone. I highly recommend this place for those considering learning how to throw themselves out of a perfectly good airplane. You won't regret your decision.
Sean B.