TSC Starcrests
Coached by Ben Nordkamp, Emily Hatfield & Kristina Hicks
Next Date: October 16 - 17, 2021 | 8:00 am to 5:00 pm
Need your StarCrest or want to practice building larger formations? Then these weekends are for you!
Come along for fun, experienced flyers welcome to help support our StarCrestees.
TSC Starcrest coaches are Ben Nordkamp, Emily Hatfield and Kristina Hicks.
Proudly sponsored by the TSC – Toogoolawah Skydivers Club Inc and the SQPC – Queensland Parachuting Association – NQPC and SQPC.
Upcoming Dates
October 16 - 17, 2021 | 8:00 am to 5:00 pm
November 20 - 21, 2021 | 8:00 am to 5:00 pm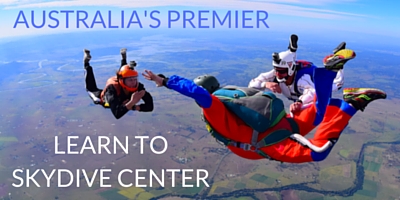 Hey guys,
Thanks for running the Learning Curve Camp last week! It was run to your usual high standard and was a very beneficial experience, especially given my lack of currency after the main COVID closures. I thoroughly enjoy attending these weeks and really appreciate the time dedicated by the whole team at Ramblers, including the instructors, manifest, cafe team, aviation crew/pilots, and support staff. You are all legends and I look forward to coming out again in the near future. 
Cheers, Adam.
Adam Parker