Equinox Boogie 2020
Australia's largest international Freefall & Music Festival
Next Date: October 24 - 31, 2020
The Equinox Boogie, held every two years in October, is like no other skydiving Boogie in Australia – it's a Skydiving and Music Festival.
The Boogie sees all forms of skydiving and parachuting take place, as well as Night Skydiving and this year high altitude jumps. It's also a music festival. We have live bands and music every night, plus fantastic Evening Entertainment.
2 Turbine Caravans
14,000′ jumps
18,000′ oxygen jumps available
Top level coaches for all disciplines
Load organisers, all loads videoed
Nightly Day Tapes on the big screen
Awesome Raffles
fantastic nightly Entertainment
famous Equinox Talent Quest
Night jumps (full moon on Sat. night 31st Oct.)
Cocktails at the Calypso Bar around the Pool with Live Music!
Big bonfire every night
All this and more at the Ramblers Skydiving Resort, created by Skydivers, for Skydivers.
Join Equinox 2020 on Facebook – share and invite your jumping mates! Spread the word…
---
Get Current Camp (19-23 Oct.)
Prior to the start of Equinox early arrivals will be catered for. The drop zone will be having a Get Current Learning Curve Camp the full week beforehand. Our regular Ramblers coaches will be here to assist. All landings filmed, plenty of seminars.
There are no rego fees for the Pre-Nox Learning Curve Camp, just normal DZ rates and activities. Everybody is welcome to come along and warm up for the Nox.
---
Coaches – Equinox 2020
AirWax FreeFly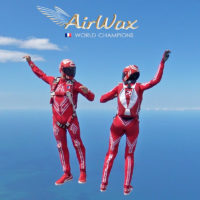 Achievements in 10 years of competition: 30 Competitions | 30 Podiums; 16 GOLD Medals; 4x World Class Champion; 4x World Record Holder. Visit the AirWax FreeFly Facebook page or go to http://airwaxfreefly.com
Greg Crozier: Vertical WORLD RECORD Holder; World Champion – Capitaine de l'équipe de France de FreeFly 2018; +20 years in the sport / 7900 jumps; USPA AFF Instructor; 10 years Indoor Skydiving / 1700 H; Tunnel instructor & Trainer
Karine Joly: +15 years in the sport / 6000 jumps; USPA AFF Instructor; 10 years Indoor Skydiving / 600 H; Tunnel Instructor
Tayne Farrant – Freefly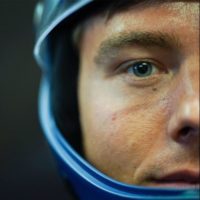 We are excited to announce that Aussie Dynamic Champion Tayne Farrant will be joining the coaching line up for Equinox Boogie 2020. Tayne started his Skydiving journey at Ramblers several years ago and has since travelled the globe competing and participating in some of the highest level events in the world including two Indoor Skydiving World Championships, coaching at top European Boogies and he was part of the 2018 Head down world record in Chicago. With a deep understanding of flying he loves getting creative in the sky and sharing a laugh on the ground.
Chris 'Douggs' Mcdougall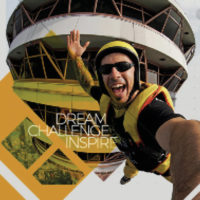 LTBJ – Founder / Chief Instructor.
douggs@learntobasejump.com
"I have been wingsuiting since 2003 and I love helping up and coming wingsuiters learn the basics of flight and see the smiles on their faces with the first docs and formations. My last equinox was in 2000 and I cant wait to come back. Macca and Ally were so good to myself and wildman back in the day when we were running amok and I look forward to repaying their awesomeness."
'Scotty' Paterson – Wingsuiting Coach
From first flights to XRW. https://www.facebook.com/patersonscott
Michael 'Woody' Smart – Wingsuit Coach
https://www.facebook.com/woodrowsmithapolooza
Ben Nordkamp – Big Ways Coach
South Queensland Mentor for Aussie Bigways. Since 1988 he is part of the Ramblers Team. Ben started Skydiving in 1984 – over 34 years in the sport with 11,500+ jumps. Email: qldmentor@aussiebigways.com
Paul Osborne – Star Crests & 8-ways
https://www.facebook.com/paul.osborne.503
More coaches to be announced soon, watch this space…
---
Camera Pool
Steve Fitchett – Fitchimages.com
Archie Jamieson
Wayne McLachlan
Marco De Boni
---
Day Tapes
Elad Berger – Highspeed Productions & Ryan Brawley – NotForYou Films will be back again! Day Tapes every night on the big screen!
 
---
Skysounds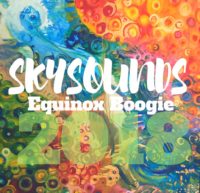 2 Stages! 7 days of live music!
Nox Rocks! There ain't no Equinox Boogie without cool music! 8 days of Skydiving and live music in the afternoons and evenings. Come play and stay a few days!
The entertainment at 'Nox 2020 is gonna be AWESOME! Rock, Blues, Punk, Electronic, Acoustic, Burlesque and Reggae! And don't forget to get your act together now for the Talent Night.
All the sounds, the live music & entertainment for the Equinox Boogie lives here!:
The Amanda Emblem Experiement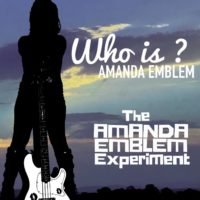 Find out more and listen to their songs on: www.amandaemblem.com
Facebook: https://www.facebook.com/amandajuneemblem
Amanda Emblem and her Aussie Rock Band from Brisbane. New album Who Is Amanda Emblem" Out Now.
Biography: Amanda Emblem is a singer, guitarist, bassist and songwriter. She performs bluesy cruising tunes as a soloist with a stomp box or with a variety of guest musicians. Like Lady Gaga (without the paparazzi) Amanda's music has been heard on Neighbours, Triple J and all over the world in her various guises.
Amanda June Emblem Solo is a combo of cool covers and some original tunes played on guitars, stomp box. Covers include The Rolling Stones, Stevie Nicks, Led Zeppelin, Chisel and heaps more (massive repertoire) Can also do requests.
The Amanda Emblem Experiment is the addition of saxophone and drums with Amanda on Bass Guitar which is very suave grooving alternative blues rock.
Urban Chiefs
The Urban Chiefs are one of the hardest working roots rock bands in Oz. Lovers of psychedelic, blues slide guitar, insane percussive grooves, whisky sour vocals will love this show!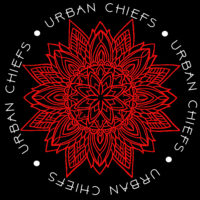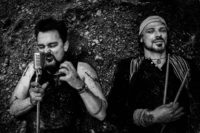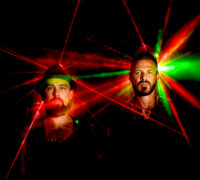 More bands will be announced soon.
Upcoming Dates