NOX LITE Boogie 2020
Famous For Fun!
Next Date: October 26 - 31, 2020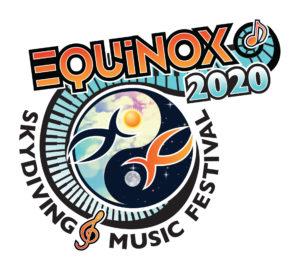 Heads up jumpers, NOX LITE event registration is now open (from Monday 26th to Saturday 31st October, 2020). NOX LITE Registration numbers cap at 100 maximum.
Event Registration is $100 Monday – Saturday. Or $25 a day if there is less than 100 full registrations. Note: NO DZ FEES.
There will be several 'outside' experienced coaches here and, along with the Ramblers instructional staff there will be several lay coaches here as well. Jump prices will remain as is, at normal DZ rates. However there will be no Free Slots. All coach jump slots will need to be covered, either on a personal basis with your coach or by purchasing a DZ Coach Ticket.
A-Certificate and above
2 Turbine Caravans
14,000′ jumps
18,000′ oxygen jumps available
Coaches, Load organisers, all loads videoed
Night jumps (full moon on Sat. night 31st Oct.)
Big bonfire every night
The Amanda Emblem Experiment is playing on Saturday night, 31st October.
All this and more at the Ramblers Skydiving Resort, created by Skydivers, for Skydivers.
NOTE: THE 2020 EQUINOX BOOGIE – SKYDIVING AND MUSIC FESTIVAL – HAS BEEN POSTPONED TO THE 17TH – 24TH APRIL 2021. OFFICIAL.
---
Quick Links NOX LITE 2020
---
INFO BULLETIN #2 – LATEST UPDATE (20 Oct.)
Day 1 – Monday 26th
It starts next Monday. Meet and Greet 8.00am in the Snake Pit and then start jumping. Coaches, including Alan "Mossy" Moss, are available and keen. TSC will be sponsoring some coach slots. All disciplines, flat, fast; groups or solos, and students and tandems can be accommodated. DZ instructors will point you in the right direction if you need help organizing your jumps. Our new rigger Rob Ellery will be onsite.
Nox Lite daily registration opens this coming Thursday. No DZ fees. Book online or call / email the Drop Zone for more info. On site accommodation may be available – book early. Free camping.
Formal Meet and Greet Monday evening followed by our first nightly Claude Gillard raffle. We have not asked anybody for sponsorship raffle prizes this Nox however we are raffling Claude's Memorabilia that's too good to throw away.
Zack's Day Tape will follow the raffles. Get your footage to Zack by 3.00pm daily. The Coach House Café will be open for all meals. The bonfire will be roaring if it's not too hot and there's no fire ban. The bar closes at midnight.
Day 2 – Tuesday 27th
Tuesday's program will be a repeat of Monday except 18,000' high altitude jumps are planned. You'll need two height tickets for these jumps. Let CI Ben know if you are interested. A formal briefing is required.
Day 3 – Wednesday 28th
On Wednesday Keith Grealy will be available for some Freefly coaching and fun jumps. A Coach Ticket will be needed if you wish to book a one-on-one jump with Keith. Keith is keen to jump hard, so get in quick! Hopefully Keith might stick around for another day.
There is acoustic music planned for late afternoon drinks around the pool, by local legend Bruce McDade.
Day 4 – Thursday 29th
On Thursday, evening Night Jumps will happen weather and flying foxes permitting. There will be a formal beginners Night Jump Course starting 4.30pm. First load takes off at 6.45pm. There will be two loads. Booking essential Oli Morris is in charge. Oli will be organizing any night rel work (flat flying) jumps. Rumor has it there will be Meteor Men taking part in the night jumps-not to be missed.
After the night jumps and following the raffle there will be an auction with a difference that you also won't want to miss! ALL PROCEEDS FROM THE AUCTION WILL BE DONATED TO THE APF TEAM FUND.
Then it's Zack's Day Tape again and more bell ringing.
Day 5 – Friday 30th
On Friday there will be another two night jump sorties. Rumor has it there will be Meteor Men taking part in the night jumps – not to be missed. After the night jumps we'll have the raffle, the day tape and the Talent Quest!! Dom our pilot will do a set on the piano for us. (Any other takers?) We will be entertained by Brazilian legends "Banana & Zia", a Brisbane based music band who also love skydiving!
Day 6 – Saturday 31st
We'll see what happens during the day on Saturday. Formation loads are being planned. It will be a big day of skydiving if the weather behaves itself! It will also be a big night of entertainment; closing speeches, monster raffle, the biggest day tape, and then The Amanda Emblem Experiment will provide the music and close the Equinox Lite event for us.
ON THE SERIOUS SIDE
Covid-19 and the Government are still an issue. So;
*Please Pre-Register before arrival.
*Please follow our DZ business Covid-19 plan.
Upon arrival call at the Office and do the Covid-19 paperwork.
Follow all our Social Distancing rules.
Upon boarding the aircraft follow our Covid-19 rules.
Finally, see you at the NOX LITE. Have FUN and SAFE Jumping.
---
NOX LITE NIGHT JUMPS
Night Jumps are coming back for NOX LITE, organised by Oli Morris
We are aiming for two loads, with the potential for a night star crest if we have enough endorsed jumpers.
Night experience is not required, however you will need a C Licence, or B Licence with CI approval. Currency is also required, and every jumper is subject to approval by the CI regardless of licence.
You will need to bring a small torch to tape to your arm (bring tape) so you can check for malfunctions under canopy and it will also serve to illuminate your canopy for other jumpers. If you do not have one then they are on sale in manifest and are not expensive. Any additional lights or glowsticks you want to bring are also recommended but not compulsory.
You will also need an altimeter that is visible in the dark. If you have a glow in the dark one then make sure you leave it out in the light for a bit on the day so it can 'charge up'. It is also compulsory to have an audible altimeter as well.
Tickets can be purchased online up to 24 hours before the event, or at manifest on the day.
If you are doing a night jump for the first time and have not paid for a night briefing you must also do that as they are compulsory for first timers. If you have paid for one in the past you may sit in for free.
The 1st Night Jump Course is held on Thursday 29th October at 5pm sharp.
Registration to the NOX LITE Boogie is required in order to participate in this night jumping event.
Tickets ideally collected by 3pm, then the briefing starts at 5pm sharp! Arrive EARLY on the day – everyone must do one day jump AND make the briefing, or they will NOT be allowed to jump at night – this is NON-NEGOTIABLE. First load wheels up at 7.30pm.
If there is bad weather then tickets you have bought are fully refundable, but if you buy them and don't show up, or are late and miss a load or the briefing, then unfortunately you will lose your ticket.
Once again we can accommodate for night tandems, so tell your non jumping friends too!
If you would like to register, contact Oli Morris personally on Facebook or call Ramblers Drop Zone on 07 5423 1159 or email skydive@ramblers.com.au.
Clicking 'Going' or 'Interested' on the Facebook event listing is NOT SUFFICIENT.
This should be awesome guys, and I look forward to many more in the future.
Online Bookings
Night Jumps – Facebook event Listing
---
Skysounds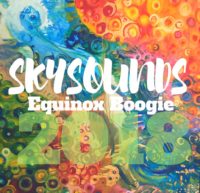 Nox Rocks! There ain't no Equinox Boogie without cool music! Come play and stay a few days!
All the sounds, the live music & entertainment for the Equinox Boogie lives here!:
The Amanda Emblem Experiement (Sat. 31st Oct. 2020)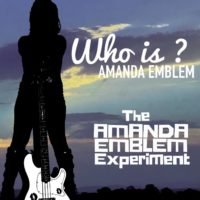 Find out more and listen to their songs on: www.amandaemblem.com
Facebook: https://www.facebook.com/amandajuneemblem
Amanda Emblem and her Aussie Rock Band from Brisbane. New album Who Is Amanda Emblem" Out Now.
Biography: Amanda Emblem is a singer, guitarist, bassist and songwriter. She performs bluesy cruising tunes as a soloist with a stomp box or with a variety of guest musicians. Like Lady Gaga (without the paparazzi) Amanda's music has been heard on Neighbours, Triple J and all over the world in her various guises.
Amanda June Emblem Solo is a combo of cool covers and some original tunes played on guitars, stomp box. Covers include The Rolling Stones, Stevie Nicks, Led Zeppelin, Chisel and heaps more (massive repertoire) Can also do requests.
The Amanda Emblem Experiment is the addition of various instruments including bass, harmonica, saxophone and drums with Amanda on guitars which is very suave grooving alternative blues rock.
Upcoming Dates