Canopy Piloting Course with Sara
Progress your canopy skills, landings and knowledge with coach Sara Apalais
Next Date: December 19 - 20, 2020
We will teach you all the basic canopy skills needed to fly and land safely in a busy eco-system amongst other canopies.
Open to all jumpers.
You will learn: Canopy Skills and Essential Manoeuvres & Increased Knowledge and Confidence.
Price – $289.00 for 2 days. Includes 6 Hop 'n' Pop tickets, Coaching Fee, and daily Rego.
Due to high demand, you must prepay online before the course.
Quick Links
Seminars
Upcoming Dates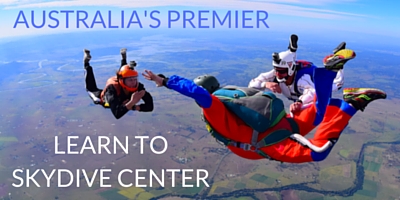 We spent eight days at Skydive Ramblers and had great time. Awesome DZ, awesome friendly staff, great airplane and facilities. Accommodation on premises was great and very reasonably priced. We also enjoyed after jumping socialising at the bar on DZ and great food both at DZ and in nearby Toogoolawah town. Skydive Ramblers are wingsuit friendly and there is plenty of landing space around DZ.
Highlight of our trip was incredible kangaroo action at landing area - we did literally land on kangaroos and it was great fun :-) There are also wild koalas in the area.
Alexander Safonov