Canopy Piloting Course with Sara
Open to all jumpers
Next Date: April 4 - 5, 2020
We will teach you all the basic canopy skills needed to fly and land safely in a busy eco-system amongst other canopies. Open to all jumpers.
You will learn: Canopy Skills and Essential Manoeuvres & Increased Knowledge and Confidence.
Price – $289.00 for 2 days. Includes 6 Hop 'n' Pop tickets, Coaching Fee, and daily Rego.
Due to high demand, you must prepay before the course.
Quick Links
Upcoming Dates
April 4 - 5, 2020
June 27 - 28, 2020
August 29 - 30, 2020
October 17 - 18, 2020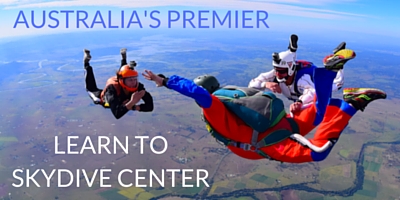 This is the place for your AFF Skydive Course! It was one of the most memorable experiences of my life and in no small part due to the great people at the Toogoolawah dropzone. I highly recommend this place for those considering learning how to throw themselves out of a perfectly good airplane. You won't regret your decision.
Sean B.