30-way Formation Loads
Aussie Bigways
Next Date: August 4 - 5, 2018
The program for this event is to start on Saturday the 4th August at 8am with 4 or 5 jumps doing 14 to 15 ways (Formation Loads) and building the skill levels for the next day.
Then we will plan to start on Sunday the 5th of August at 8am to do 4 or 5 jumps doing 28 to 30 ways (If the skill levels has been reached to do this safely).
Registration
https://docs.google.com/forms/d/e/1FAIpQLSdsTGiVA9aQh-8aCPhMWTywYmg2Flb4rH5lzDmK-hVqzgzbDw/viewform?usp=sf_link
This form is an application to attend this event and you will be sent confirmation by email that you have been excepted, this decision will be final, this is to maintain a higher standard of skill and safety to make successful skydives not just attempts!
After receiving your email approval you will need to deposit $100 to confirm you slot (This money will be used to cover your first 2 slots and camera slot costs for the first day provided we have full event!)
Join the event on Facebook: https://www.facebook.com/events/1066418616845519
Upcoming Dates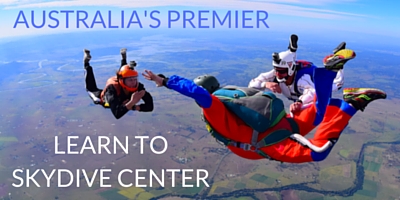 This is the place for your AFF Skydive Course! It was one of the most memorable experiences of my life and in no small part due to the great people at the Toogoolawah dropzone. I highly recommend this place for those considering learning how to throw themselves out of a perfectly good airplane. You won't regret your decision.
Sean B.